Dr. Carlos K. Wesley Hair Clinic Provides Hair Treatment and Restoration Services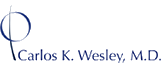 Press Release (ePRNews.com) - 1050 Fifth Avenue New York, NY 10028 - Aug 17, 2017 - Dr. Carlos K. Wesley's Hair Clinic specializes in hair transplant and restoration surgery for clients suffering from chronic hair loss. Led by an expert in New Age surgical hair transplant, Dr. Wesley and his team of experienced doctors use the latest techniques of Follicular Unit Transplanting and Follicular Unit Extraction to permanently resolve hair loss. To give their clients unmatched services like patient attention, care and post-surgery monitoring is a standard operation for all services offered at this clinic. Dr. Carlos K. Wesley's Hair Clinic enjoys a national network; massive capacity and a professional team keen on setting the best practices for modern hair restoration treatment.
Talking about Hair loss, Dr. Wesley the Clinic Founder said, "Men and women suffer from hair loss due to various issues including hereditary traits, trauma, tremendous stress and head injuries. Massive hair loss can lead to premature balding that affects not only your aesthetic look, but could also result in a loss of self-confidence. To comprehensively cure any hair loss we do an evaluation of past medical records and physical examination to help us determine the nature of the hair loss. By understanding the underlying cause we can then determine the appropriate therapy to help reverse your condition."
Comfortable and stress-free hair restoration surgery is Dr. Carlos K. Wesley's Hair Clinic primary objective. Their state of the art facility approved by the National Quality Approval of The Joint Commission has been designed to meet the highest standards of patient care and is the best hair transplant clinic in Connecticut. The relaxed ambience allows the transplant to be made in the shortest duration under adept eyes to ensure no artificial hairlines are visible post the process. The transplant has been enhanced to ensure subsequent surgeries don't get hampered by fibrotic tissues from prior sessions."
Explaining their transplant services, Dr. Wesley further added, "We have made incredible advances in our hair restorative treatments and surgeries. Using the latest innovations and optimal surgical techniques our scars are nearly imperceptible. To improve on invisible scars, we have partnered with fellow researchers and doctors to develop a unique technique that will enhance our current results. Our hair transplant cost in New York is affordable and quarantined to be effective."
Dr. Carlos K. Wesley's hair transplant clinic in Massachusetts uses the latest scar less surgery to improve their clients' looks. This advanced technique has seen more patients benefit from the total restoration aspects without any post surgery bruising. Careful selection of the caliber and type of follicular unit makes tailoring possible thus fitting the patients' needs at each session. Scar less surgery has the advantage of a natural appearance and has a higher survival rate with patients that wear their hair at a certain length prior to surgery.
About Dr. Carlos K. Wesley
Dr. Carlos K. Wesley's Hair Clinic is a leading hair restoration and treatment center focused on developing and implementing innovative techniques to cure any hair loss. Years of experience, research, and dedication to excellence have seen them consistently achieve positive results.
Source :
Dr. Carlos K. Wesley