Dr. Katrina A. Mears Paper Published In Esteemed Medical Journal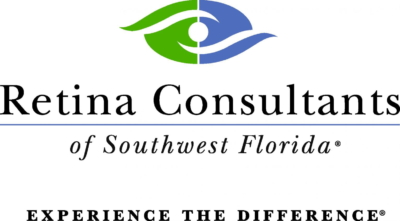 Press Release (ePRNews.com) - FORT MYERS, CAPE CORAL, BONITA, ESTERO, NAPLES,, Fla. - Aug 10, 2017 - Dr. Katrina A. Mears of Retina Consultants of Southwest Florida has recently had a scientific paper that was accepted for publication by the respected journal RETINA®, The Journal of Retinal and Vitreous Diseases. Dr. Mears describes a new surgical technique called "Limbal Trocar-Cannulas for Complex Vitrectomy Surgery." This specialized procedure is for specific, advanced retina pathology. This new surgical technique in was used in select patients when traditional vitreoretinal surgical techniques were not ideal. The benefit of this new technique was shown in cases such as eye trauma, bleeding in the eye, scar tissue, and other eye complications.
This is one of the first and largest studies published about this novel approach to complicated retina vitreous surgery. The surgeries reviewed included 33 patients with extremely complicated retinal diseases.
RETINA® is a prestigious monthly journal that specializes in vitreoretinal disorders and treatment. The journal publishes peer reviewed articles specific to current diagnostic and therapeutic techniques for diseases of the retina and vitreous.
"I am extremely pleased to be able to share this information with other retina/ vitreous surgeons because the paper demonstrates innovative and useful surgical techniques for complicated retina and vitreous surgical cases," said Dr. Mears.
Dr. Mears has made many contributions to retina and vitreous research and has written for many publications, including JAMA Ophthalmology, The International Journal of Ophthalmology, and the New England Journal of Medicine. She is board-certified in ophthalmology by the American Board of Ophthalmology and the Royal College of Ophthalmologists in the United Kingdom. Dr. Mears is a fellowship trained retina vitreous specialist and surgeon and was on the faculty of Louisiana State University before joining Retina Consultants.
Dr. Mears is a member of the American Academy of Ophthalmology, the American Society of Retinal Specialists, the International Society of Ocular Oncologists and the Royal College of Ophthalmologist in the United Kingdom.
Retina Consultants of Southwest Florida is the most experienced team of retina specialists in Southwest Florida. Offices are conveniently located in Fort Myers, Cape Coral, Bonita Springs, Naples and Port Charlotte.
Doctors with Retina Consultants of Southwest Florida members of the American Academy of Ophthalmology and the American Society of Retina Specialists.
Retina Consultants of Southwest Florida offers all FDA-approved therapies for retina eye disease and is a leader in clinical research through the National Ophthalmic Research Institute (NORI), including clinical trials funded by the National Eye Institute, and other public and private medical research foundations.
Please visit us at www.eye.md
Source :
Retina Consultants of Southwest Florida

Business Info :
Retina Consultants of Southwest Florida
6901 International Center Blvd. Fort Myers, FL 33912
Fort Myers, Cape Coral, Bonita, Estero, Naples,, Florida - 33912 United States
Phone: 2399394323
Website:
http://eye.md