DRAYTON REALTY GROUP ANNOUNCES OPENING
Established real estate agent, Ashley Drayton starts a new agency to better serve clients in the Florence, SC area.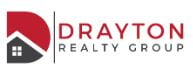 Press Release (ePRNews.com) - Florence, SC - Apr 25, 2019 - Drayton Realty Group is excited to announce their opening as the premier real estate agency in the Florence, SC area. Owner, Ashley Drayton formed Drayton Realty Group in 2018, aimed to give clients the best buying and selling experience possible.
For those needing to purchase a home or getting ready to sell there home, they would be delightfully pleased with the service received from Drayton Realty Group. The reason being? The new agency focuses on delivering a one-of-a-kind experience to help customers achieve their real estate goals. No matter if clients need to buy or sell, they get the best customer service and attention they deserve.
Owner, Ashley Drayton has said, "Whatever your schedule is that will become my schedule. My ultimate goal is to help you find the home of your dreams. Please feel free to call me with any questions." about their commitment to clients on their journey towards a new home or selling their current property.
Ashley Drayton is an experienced realtor with several years in the field. One of the essential features a real estate agent should have is the power of negotiations, and this is where Drayton Realty Group really shines for its clients. Whether it be during a selling transaction to get the most value out of a home, or to get the best rate for buyers when getting into a new house, customers can depend on the negotiation skills with years of experience to back it up.
For home buyers, it can be difficult locating the ideal place to call home. Whether a person is a first time, home buyer or a those that have gone through the process already, having an experienced real estate agent is crucial. Offering up more than a decade of experience in the field, Drayton Realty Group makes every real estate transaction go smoothly.
While many may have hesitations with choosing a newer real estate firm for their buying or selling needs, they will be amazed by the level of service they receive with Drayton Realty Group. Going above and beyond merely doesn't cover how dedicated the realty group is towards their clients.
For those interested in listing their home, or are looking for a place to call home in the Florence, SC area, Drayton Realty Group should be your first stop. Their website, https://draytonrealty.group/, features the most up to date listings in the area, perfect for home searchers. Those that need to sell their property won't find a more aggressive realtor to help get their home closed for a price that exceeds expectations.
For more information about Drayton Realty Group visit https://draytonrealty.group/. Please, direct question to Ashley Drayton at (843) 407-5232 or by email ashley@draytonrealty.group.