Dubai's Luxury Homes Get a Rustic Artisanal Touch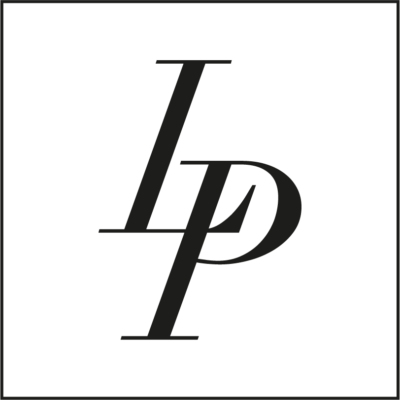 Press Release (ePRNews.com) - Dubai - Jul 22, 2018 - For the luxury home buyers of today, it is not enough just to own the most expensive villa or the highest penthouse. It is more about the experience and the story that their home has to tell. That could be in its history, as is the case with many celebrity homes, or it could be the story that the homeowners tell by putting their own unique stamp on their property. Dubai's leading luxury brokerage, LuxuryProperty.com, understands that all too well, which is why it has entered into a partnership with reputed design brand The First Ferry.
The two firms will kick off their collaboration with Dubai Hills, where villas are being delivered 'shell and core', meaning that the exterior has been fully constructed, but the interior is completely bare, with not so much as a partition wall in place yet.
"In principle, I love the concept," says Prateek Chaudhry, Managing Director of The First Ferry (fondly addressed as Skipper). "A house is a reflection of the owner's history, her unique journey through life and should be a space that is one with the family. It needs to speak the client's unique language, showcase his/her tastes, pander to her passions and make him proud. The homes we design are each a unique story; no design is ever recycled, no ready palette used to zero in on colour choices."
The First Ferry will be creating custom-designed three-dimensional walk-throughs as part of the service to Dubai Hills owners. "Many of our clients are seeking their principal primary residence or indeed a vacation home," says Jason Hayes, CEO and Founder of LuxuryProperty.com. "With The First Ferry working alongside us, we can help our clients find the home that they want, and design it to represent them, their lifestyles and their personalities to the fullest extent."
Personality is something The First Ferry has in abundant supply and can be seen not just in the firm's stunning designs, but in the joie de vivre that radiates from Prateek. Often remembered by the unusual amount of jewellery he wears, he is the creative fountainhead at The First Ferry and the enthusiastic inspiration for the design team. His unique vision has led to intriguing design concepts such as the use of a spider sculpture for the office of an IT firm called Redknee (which is also the name of a species of spider), and an apartment whose interiors were painstakingly hand-designed to reflect a rustic Indian village home.
This passion for unique artistic interpretation has led Prateek to launch The First Ferry Foundation, aimed at preserving and re-energizing age-old artistic traditions. Rural tribes and villages across the world are home to artisans who specialize in art forms that have endured for centuries, with skills handed down from generation to generation. Today, these art forms are on the verge of extinction as the current generation sees no value in spending hours on a craft for the sake of marginal monetary benefit. From silver inlay work done on black copper in China and Taracea work in Spain to Jamdani weaving and Dokra metal casting in India, there are many art forms that can benefit from a contemporary design interpretation and commercial usage.
"Partnering with LuxuryProperty.com, with clients and high-end properties across the world, offers The First Ferry the perfect canvas to take this initiative forward. Not only will our clients be sure of having unique, custom-designed, hand-crafted, one-of-a-kind pieces in their homes – they will also have the pride and satisfaction of having saved age-old art forms and the artists behind them from extinction," says Prateek.
This is exactly the sort of idea that appeals to Jason and the team at LuxuryProperty.com. "We want to help our clients find the perfect home, whether it is a villa near a good school for the children or a penthouse overlooking Palm Jumeirah," says Jason. "Buyers of luxury property are by nature very discerning and are looking for homes that have not just architectural merit, but incredible interior design as a USP. To have something truly bespoke, truly individual, something that is available only to you – that is, some might say, the epitome of luxury. By working with The First Ferry, we give our clients the opportunity to experience something unique as each home's interior scheme will include a one-of-a-kind piece of bespoke furniture or objet d'art. This partnership adds tremendous value to the service we provide our clients, as our private client team can aid them in finding the perfect property and then, with the help of The First Ferry, transform it into a home."
                                                                                     ENDS
About The First Ferry:

The First Ferry is an international premium design house that specializes in luxury interior designs, architecture and exquisite furniture designs, takes pride in its philosophy to create designs that converse with the soul.
Founded in 2012, The First Ferry has set sail into a journey to connote an experience rivalled by none other. With a range of services that include premium interior designing, architecture, bespoke furniture, photography and branding, The First Ferry strives to bring unconventional, posh and distinctive design to the forefront. The First Ferry is about brilliance. Forming the base with vibrant designs and in the process of weaving concepts and ideas into the final product which narrates a story through every detail with the balance of creativity and geometry.
Having created award-winning designs that continue to inspire awe and praise, The First Ferry remains sniper-focused on being one of the top brands in the world.
For more information: http://www.thefirstferry.com/
About LuxuryProperty.com:

LuxuryProperty.com is Dubai's Luxury Brokerage, connecting local and international clients to the most exclusive properties in Dubai and across the globe.
A dynamic digital destination, LuxuryProperty.com lists an exclusive portfolio of over $6 billion of on- and off-market properties across the globe. As a brokerage, LuxuryProperty.com specializes in delivering exceptional private client advisory services with an emphasis on professionalism and discretion. The company also offers a bespoke real estate search and acquisition service through its exclusive Private Client Office.
LuxuryProperty.com is dedicated to curating and showcasing the very best in luxury living.
For more information: https://www.luxuryproperty.com