Durapak Supplies Offering Clear Boxes, Poly Bag Sealers and Pillow Boxes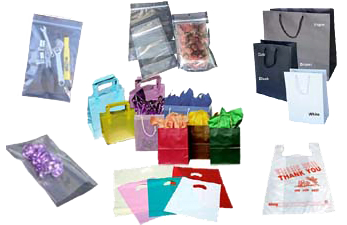 Press Release (ePRNews.com) - USA - Oct 30, 2019 - In the era of advanced shipping and packaging material requirements, Durapak Supplies is making a difference through its impressive range of products designed to meet a whole range of client requirements. Founded over 19 years ago, the company takes pride in the quality of items they provide – an element that has seen them gain great traction with clients around the globe. Their products cover a variety of categories such as shrink packaging, ribbon & gift packaging, bags, shipping supplies, janitorial & safety, and much more. Durapak Supplies, further offers excellent customer services, rendering them a reliable supplier to partner with for all packaging and shipping material needs.
Giving insights about their new product additions, the company's spokesperson commented, "The more time evolves, the more client needs change, and we seek to change with the industry. Clients are always looking to partner with a vendor that has the capability to meet their demands at all times, and this is what we strive to achieve. We stay relevant by coming up with new and improved packaging and shipping materials on a regular basis, with the main objective being the satisfaction of our clients. Clients can always browse through our new items section to find whatever they're looking for. All these items meet the industry standards, and one can be sure to expect excellent performance when they use them."
Clients looking to shop for pillow box can do the same when they buy from Durapak Supplies. Their pillow boxes are the true definition of premium quality, and they come in different shapes while at the same time offering super clarity. They're flat in shape and can be assembled before use, making them easy to handle. Clients get to choose from a range of options from this category, including Clear PVC Pillow Boxes, Clear PVC Pillow Boxes with Round Hang Hole, Clear PVC Pillow Boxes with Side Handle, and so on. One can buy this item in bulk and expect excellent pricing.
Speaking about plastic clear boxes packaging, the company's spokesperson said, "When it comes to packaging with clear boxes, we understand what our clients need, and this can be seen throughout our portfolio in this regard. We carry with us a variety of products in this category, such as Auto Bottom PVC Box, Tuck Top Clear PVC Boxes with Hanger Tab, APET Heart Handle Box – Food Safe, Pillow Box with Side Hang Tab and so on. These clear plastic boxes can be used for displaying retail products among other uses, and present excellent quality."
Sealing is an intricate activity that needs the right equipment if someone is to carry out an effective sealing exercise. Durapak Supplies knows the role that sealing plays in any shipping and packaging endeavor, and hence, offers just the right equipment for one's sealing needs. Their automatic poly bag sealer features modern technology, which allows clients to achieve highly reliable and durable seals. One can choose from the company's range of automatic poly bag sealers – with the guarantee of satisfaction when they use the equipment.
About Durapak Supplies
Durapak Supplies has, for years, been providing the US and international markets with high-quality packaging and shipping materials. They offer a variety of items in these arenas and guarantee unmatched customer care services at all times.