Dwelling on Design Offers Concept Building, Architectural and Drafting Services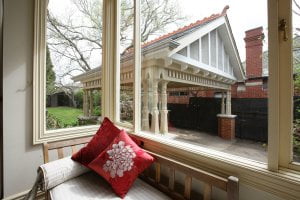 Press Release (ePRNews.com) - Eltham, VIC - Jan 24, 2018 - Dwelling on Design is a company based in the suburbs of Melbourne that offers a variety of construction-related services including concept creation, architectural drawing, and documentation of a project. They have been in the construction industry for a significant period and have developed a wealth of experience along the way that is now implemented in the delivery of their solutions. Their team is made of reliable staff which is vastly qualified in their different fields, allowing for a level of diversification that still exudes quality in every project involved.
Talking about the collective skills available from the organization, the Managing Director stated, "We offer some services that have grown in popularity over the years especially amongst residential clients and small businesses seeking important provisions that can help improve their decision-making process. Some of the skill sets that have been introduced for this specific purpose include bespoke consultation services that are designed to offer a platform where the client and the company's professionals can share their ideas to develop an overall concept that is realistically achievable regarding the resources on offer."
Homeowners who would like to get architectural drafting services can enjoy this provision from expert professionals availed by the organization. The company is a member of the BDAV and Building Practitioner Board meaning they can easily stay abreast of any changing rules and regulations that take place in this sector in relation to current BCA codes. These services have been designed to lessen the complexities involved with most documentation processes in this industry, and clients can now gain active assistance from a reliable source by hiring the organization's team of specialists.
Speaking about why Dwelling on Design are considered to be the best building designers in Melbourne, the Building Design Draftsperson said, "Our extensive range of services ensures that our customers can get whatever they need from us regarding matters related to construction design and documentation. Our two decades of existence in the industry has proved the company's ability to remain ahead of their competition, and we strive to maintain the highest standards with all our conceptual designs and connected processes. We make a point of considering the client's views to ensure the finished product meets all their needs and highlighted criteria."
Clients looking for a draftsman in Melbourne can contact the company for the best prices available in the market. It should be noted that quality cannot be measured through value for money alone, and the standards of the services on offer can play a role in determining whether one really got their money's worth from the venture. The organization guarantees friendly professionals who will take over at any stage an individual might wish, leaving them to sit back and wait for the results.
About Dwelling on Design
Dwelling on Design is a Melbourne-based company that offers architectural, drafting and concept design services to their clientele. The company has existed for over two decades and is the leading provider of these solutions in the market.
Contact Details
Company Name: Dwelling on Design
Address: Building 1, 672 Main Road, Eltham, VIC 3095
Telephone Number: (03) 9439 2115
Email: info@dwellingondesign.com.au
Website: https://www.dwellingondesign.com.au/
###
Source :
Dwelling on Design