Economical, Eco-Friendly and Efficient Heat Exchangers With Equobrush Automatic Tube Cleaning System
WATCO GROUP's Equbrush Automatic Tube Cleaning System is the perfect solution for fouling issues. The technology is engineered to brush the tubes during the heat exchange process without any shutdown.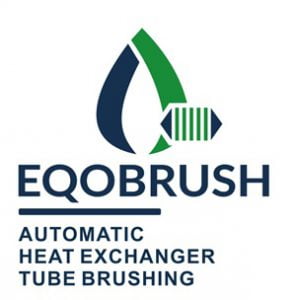 Press Release (ePRNews.com) - Singapore - Aug 17, 2017 - Fouling is one of the major problems of heat exchangers with a massive impact on both its economic and environmental aspects. Fouling includes organic deposits as well as inorganic deposits or more commonly known as scaling. There are numerous different kinds of fouling that can be distinguished depending on application, environment and water quality.
The Eqobrush Automatic Tube Cleaning System for shell and tube heat exchanger and chiller condensers ensures that the cooling water tubes are entirely free from fouling and scaling without operation interruptions. It promises top heat exchanger performance at minimal energy cost. Manual plate heat exchanger cleaning will be a costly nuisance from the past.
The need to solve a severe and frequent problem in the production is the factor that drives the decision-making process on fouling. Some of the benefits of adding the Eqobrush Automatic Tube Cleaning System in both existing and new systems include heat exchanger efficiency, pressure drop, lower power consumption as well as possible extension of life lifetime of the equipment, which means additional cost savings during the course of the operational life of the installation.
Heat exchanger fouling's environmental effect is just as important as its economic effect. This is the reason why international treaties on the decrease of environmental pollution have resulted in dramatic increase of our sharedawareness on this issue over the recent years.The economic and environmental benefits of the Equobrush Automatic Tube Cleaning system are obvious such as extension of equipment lifetime, downsizing of equipment footprint, reduction of carbon footprint as result of reduced consumption of electricity or fossil fuels, reduction of water consumption as well as the chemicals needed for manual cleaning. Furthermore, this will result in the efficiency of heat exchanger cleaning.
Eqobrush Automatic Tube Cleaning System also features reversal valves which can be easily installed on the supply and return pipes. Automatic backwashing systems reverse the flow and backwash the shell-and-tube or plate-and-frame exchangers. Pre-filtration can only remove large particles.Fine particles such as silt, sand, mud and other suspended solids come in the plate heat exchangers and gather between the plates, which causes plugging and promotes scaling and pitting. The Eqobrushheat exchanging cleaning process periodically reverses the flow through the exchanger for a short time and without interrupting its operation. In less than a minute, the flow returns to normal direction. Periodic backwashing by means of an automatic back-washing system removes accumulated solids and lets significantly longer intervals between interruptions of operation for heat exchanger cleaning.
Preventing the build-up of fouling in the heat exchanger with the help of Eqobrush Automatic Tube Cleaning System has numerous advantages. These includes:
• Reduce overall fouling related cost
• Electric energy consumption in chiller condensers
• Fossile energy consumption in industrial Heat Exchangers due to Efficient heat transfer
• Energy consumption in system pumps
• Minimization of scheduled and unscheduled down-times
• Save water in Cooling Tower
• Save chemicals On Manual Cleaning
• Equipment life time extension
• Reduction of Capex for new projects
WATCO Group PTE LTD is a Singapore-based engineering group with Dutch legacy. The company's extensive experience in industrial water cooling dates back since 1984. The group's passion and commitment to better conserve the planet is reflected on how they focus on energy saving technologies in its field with their flagship product lines, the Eqobrush Automatic Tube Cleaning System for shell and tube heat exchangers and water cooled condensers and the Aquafanmotor less hydro-powered turbine cooling towers.
Contact info:

Website: www.watco-group.co, www.eqobrush.co
Email: info@watco-group.co
Telephone: +65-31581821

Business Info :
WATCO Group PTE LTD - Industrial Cooling Tower Manufacturer
1 Raffles Place, #44-02 Tower One
Singapore
Phone: +65-31581821
Website:
http://www.watco-group.co/