Electrocon International Announces Creation of Electrocon Services Group
Develop and conduct sensitivity and wide area coordination studies; Conduct NERC PRC Standards Compliance Studies; Custom Development of Highly Detailed Relay Models, Custom Macros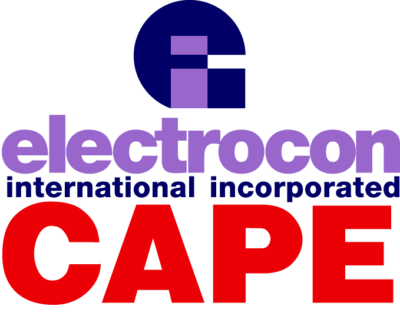 Press Release (ePRNews.com) - ANN ARBOR, Mich. - Aug 02, 2017 - Electrocon International, the full-service developer and marketer of CAPE software for protection system simulation and data management, announces the creation of the Electrocon Services Group. The group includes experienced engineers focused on providing sensitivity and wide-area coordination studies, NERC PRC standard compliance reports, development of highly detailed protection relay models, development of custom macros to automate repetitive protection tasks and other consulting services to utility customers.
The Electrocon Services Group will develop custom macros and detailed relay models to meet specific CAPE user requests. Unlike other protection simulation products, Electrocon utilizes highly detailed relay models that can simulate all protection-related functions of a specific relay. "Other software packages may say that they include detailed relay models, but what they actually offer are models with some additional basic protection features but not the supervisory logic, phase selection, fault selection and comparator equations as found in CAPE," stated Paul F. McGuire, EE, MSEE, PE and President of Electrocon International. "Electrocon engineers model using the relay manufacturer's specifications including algorithms that mimic the actual relay's operation. In a few cases, we have actually found a problem in the relay model."
http://electrocon.com/contact.php
One of the powerful features of CAPE is the ability for users to create custom macros using the CAPE User Programming Language or CUPL. CUPL allows the user to create and store commands to automate repetitive actions in CAPE. While users have access to the CUPL program and may develop their own macros, many will contract with Electrocon to develop routines that are more complex. These complex routines, such as automatic relay setting macros and modifications to the NERC PRC standards compliance reporting macros, are often designed to meet the specific requirements of the utilities' networks.
"One of the focuses of the service group will be developing and conducting of sensitivity, wide area coordination and NERC PRC compliance reporting studies," commented McGuire. "Electrocon saw the need for the sensitivity and wide-area coordination studies well before the regulatory requirements were developed and we incorporated the tools necessary for such studies within the CAPE software."
The wide area coordination study concept originally developed by Electrocon in the early 1990s is nearly identical to that of the PRC-027 standard requirement. Electrocon developed an automated method for conducting these studies that use the existing network model as a basis to verify coordination among backup protection devices throughout a high-voltage transmission system. Studies may involve many different types of operating conditions and potential network outages. The variety of conditions, faults, and protective devices which may need to be studied are one of the factors that has made this type of study impractical using manual techniques. Using a well-designed macro to effectively supervise and conduct the entire study, the process results in a high-level summary report (one line of text per fault condition). The summary report simplifies the essential human work of analyzing the results of the study. Today, the wide-area coordination study has become an industry standard and is a tool for utilities around the world to evaluate grid reliability. Electrocon has either conducted or participated in virtually all the wide-area coordination studies that have been conducted to date.
Electrocon's customer Red Eléctrica de España in Madrid, Spain proved this leading-edge approach. REE's experience was documented in their 2007 Western Protective Relay Conference Technical Paper, "Protection Coordination in the Transmission System and Boundaries – A Wide Area Coordination Study." The paper details the process and benefits of automating the execution of the required studies and reporting and is available from Electrocon.
Potential applications of this methodology are not limited to utilities who already have their network modeled using Electrocon's CAPE software. Almost any network data in electronic format, when updated and supplemented with protection data under this approach, allows the automation of the entire coordination review and reporting process.
Benefits of this approach over traditional methods:
• Confident delivery dates. Using traditional manual techniques, internal staff or outside consulting firms could not be expected to conduct this type of study in a predictable time without very high staffing levels and costs. Under automation, a targeted delivery date can be reasonably determined and met.
• Lower cost. Traditionally, the labor-intensive portions of the project are the fault studies, coordination evaluation, and preparation of the reports. Attempted manually, this type of project can require so much time and expense that it has been dismissed as impractical. The automated approach changes everything.
• Accurate. By automating the study, introduction of human mistakes through oversight or fatigue is prevented, no matter how large the scope of the study. By employing detailed, manufacture-specific relay models, the results of the study can be trusted.
• Re-usable. If the utility has CAPE, its protection engineers can re-use the delivered techniques to repeat the review of selected or large areas as the system evolves.
CAPE offers extensive tools for protection system modeling that help engineers manage voluminous and complex network data, uncover potential problems, and examine alternative solutions. Supporting the system protection function within electric power utilities, CAPE is used by transmission, distribution and generation companies as well as electrical engineering firms in more than fifty countries on six continents worldwide.
CAPE handles networks of any size, large or small. CAPE users have systems ranging from under 100 buses to over 30,000 buses. Several have protection systems with 20,000 to 50,000 relays.
For more information about the Electrocon Service Group, CAPE, wide area coordination reviews, or NERC PRC standards compliance reporting, visit us on the web at www.electrocon.com, call +1 734-761-8612 extension 202, or email eii@electrocon.com.
Source :
Electrocon International Inc.

Business Info :
Electrocon International, Inc.
405 Little Lake Drive, Suite C
Ann Arbor, Michigan - 48103 United States
Phone: 734-761-8612 x 202
Website:
http://www.electrocon.com