Elegance Redefined: Embrace the Chic Sophistication of Ces Femme Dresses from Souvi Studio
Whether you're investing in classic chic dresses or prefer basic outfits, there are some clothing pieces that every woman should have in their wardrobe.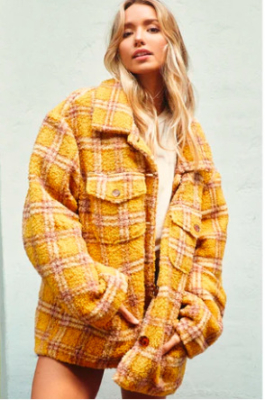 Press Release (ePRNews.com) - United States - Aug 28, 2023 - Souvi Studio has brought you some basic ces femme clothing that will suit you best according to different occasions. The interchangeable clothes can make getting dressed up a fun and hassle-free experience. In this blog, we'll delve into the top 5 common Cess Femme dresses to style for your everyday wear.
Ces Femme Top

The market is flooded with different types of tops. From crop tops to airy linen tees, there are countless varieties you can buy to suit you for different occasions. Here is why having tops in your wardrobe is a must:
Versatile: They come in a wide range of styles; from casual tees to elegant blouses, you have tonnes of options to choose from.
Mix and match: Top tops can be easily paired with various bottom pieces like jeans, skirts, shorts, and trousers, which gives you the ability to mix and match different styles and looks to remain fashionable.
Comfort and Convenience: Comfort is a top priority, and having a selection of comfortable tops ensures that women can effortlessly tackle their daily activities without compromising on style.
Souvi Studio has different styles and varieties to offer when it comes to the Ces Femme Top. With seasonable adaptability, effortless elegance, the latest trends, and affordable tops, you are sure to get the best from us.
Ces Femme Shirt

Similar to a T-shirt, having a shirt means you can't go wrong with a crisp white shirt. Tuck it in and create an office-professional look, or wear an oversized shirt with a belt to give it a dressy look. There is probably no wrong way to wear these perennial cess femme shirts.
Here are the top reasons to choose this femme shirt:

Style and variety: shirts come in a variety of styles, colors, and patterns. It allows women to express their choices and create a look based on their comfort and style.
Comfort and Coverage: Many people find shirts comfortable to wear, providing coverage for the upper body and helping maintain a comfortable body temperature.
Occasion Suitability: Different types of shirts can be appropriate for different occasions, whether it's a casual gathering, a formal event, or something in between.
Souvi Studio has the best shirt for women that provides the best choices for women to opt for different occasions.
Ces Femmes Sweater

Sweaters make you feel warm, and having stylish sweaters can be your fashion expression that reflects a woman's style and creativity. The comfort and layering it gives make it a must-have in your wardrobe.
Here are a few reasons to consider this femme sweater:

Fashion expression: Stylish sweaters can be a way to express one's personal style and creativity.
Comfort and Warmth: Sweaters, particularly stylish ones, offer comfort and warmth during colder seasons.
Seasonal Wardrobe: Sweaters are often associated with fall and winter fashion.
Sovi Studio offers these femme sweaters to add stylish comfort, style, and creativity. Shop our affordable yet stylish sweaters.
Ces Femme Pants

Pants come in a range of styles, and they are flattering, comfortable, and versatile enough to go with different tops and shirts. Whether it's your office look, a date, or traveling, pants offer a flexible option to pair with shirts, crop tops, or tees.
Here are some reasons to consider having pants as a basic in your wardrobe.

Weather Adaptability: Depending on the fabric and style, pants can be suitable for different weather conditions. From lightweight and breathable materials for warm weather to thicker and insulated options for colder seasons, pants can be adapted to various climates.
Mobility: Pants provide ease of movement and comfort compared to some other clothing options like skirts or dresses. This makes them a practical choice for activities that involve a lot of movement or physical activity.
Versatility: Pants are incredibly versatile and can be worn in a wide range of settings and situations. They can be dressed up or down depending on the occasion, making them suitable for both casual and formal events.
Sovi Studio has a range of options when it comes to pants or bottoms. With their range of styles, comfort, and versatility, they are a must-have in your wardrobe.
Conclusion

Incorporating Ces Femme dresses from Souvi Studio into your wardrobe offers a blend of elegance and versatility. Whether it's the timeless charm of a white shirt or the warmth of stylish sweaters, these wardrobe essentials cater to comfort, style, and occasion suitability. With Souvi Studio's variety, you can effortlessly express your fashion while embracing practicality and chic sophistication.