Envirosite Appoints Industry Veteran Kevin Gibbons as Director of Business Development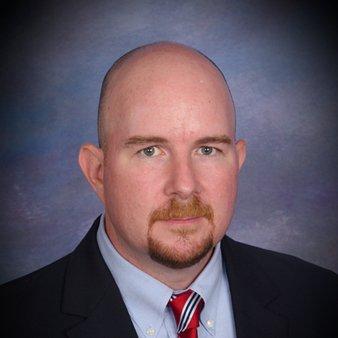 Press Release (ePRNews.com) - WESTPORT, Conn. - Feb 23, 2017 - Envirosite Corporation, a leading provider of environmental data solutions, today announced the appointment of Kevin Gibbons as Director of Business Development. Mr. Gibbons will be responsible for developing and executing Envirosite's sales strategies and driving new growth across all industry sectors. He has also been entrusted to expand strategic customer accounts and partner relationships that tactically meld with Envirosite's core business objectives.
Mr. Gibbons brings a broad range of experience to his new position at Envirosite, with over 20 years of executive sales & leadership experience in both the environmental due diligence and laboratory industry. Previously, he was the Director of Business Development at Con-Test Laboratory where he was responsible for sales, marketing & client services. Also, Mr. Gibbons was the National Sales Manager at Accutest Laboratory where he led a team of over 25 sales professionals. Prior to that, he was at EDR for 12 years as National Account Manager and a Regional Sales Manager.
"Kevin shares our values, customer focus, and drive for innovation. Plus, his deep industry experience within the environmental data industry coupled with a proven record to drive growth within an organization make him an extraordinary leader for our team," said Mark Cerino, President of Envirosite. "Kevin will be a tremendous asset for Envirosite as we continue to develop new solutions and build stronger relationships with new and existing clients."
"I am pleased to join the company at a time of rapid growth and am excited about Envirosite's ability to expand its market share as a data provider of choice due to our robust platform, market-leading reporting capabilities, and exceptional time-to-value proposition," said Gibbons. "I am ready to hit the ground running leveraging new business opportunities throughout the United States and advancing Envirosite's commitment to customers."
About Envirosite
Envirosite is a data solutions company that develops breakthrough technology that enables stakeholders to put environmental data into action. Our solutions are used throughout the industry for environmental risk management, site assessments, due diligence and research on commercial properties and companies. By uniting years of industry experience with innovative technical expertise, our responsive, cost-effective solutions provide stakeholders with the ability to harness multiple sources of environmental data quickly so they can explore it at scale to uncover business-critical insights.
For more information visit http://www.envirositecorp.com
Source :
Envirosite Corporation

Business Info :
Envirosite Corporation
1175 Post Road East
westport, Connecticut - 06880 United States
Phone: 203-557-8229
Website:
http://www.envirositecorp.com