Essential Oils Company Offers Quality Frangipani and Osmanthus Essential Oil Products
Essential Oils Company, a top Indian-based pure essential oil company, offers Frangipani and Osmanthus essential oils.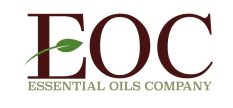 Press Release (ePRNews.com) - Kannauj, UP - Jun 11, 2022 - Natural oils are highly essential for a variety of reasons. There are oils applied as perfumes, used to heal skin conditions, improve brain power, restore brain cells, and other health-related applications. Essential Oils Company is a trusted essential oil provider with industry-standard production, research, and testing facilities. The company specializes in the extraction of therapeutic essential oils that are well-processed and of superior quality. They have in their team well-trained and highly skilled Indian essential oil experts. Being equipped with state-of-the-art equipment, they extract quality, pure, and wholesale essential oils. These include Jasmine oil, Indian Sandalwood essential oil, Nutmeg oil, Fenugreek oil, Chamomile oil, Lavender wholesale oil, Cardamom essential oil, Lemongrass oil, and many more.
In response to a query about their products, the spokesperson of Essential Oils Company said, "The quality products we provide are made available through cutting-edge steam distillation equipment and facilities. We have a cold-pressed unit for our carrier oils and the latest drying and boiling facilities. With these resources, we provide one of the best products in India's essential oils market space. It is our goal to consistently provide customers with products that are exceptional in quality. This drives us to expand our facility and further meet the needs and requirements of various consumers in the Indian essential oils and Attar market."
The needs of customers are the primary concern of Essential Oils Company. They ensure to meet all requirements both qualitatively and quantitatively without compromising on any level. At their store, customers can be sure to find organic essential oils, aromatherapy products, traditional Indian Attar, and flower essences. Their oils are hygienically processed, and their operations involve sterilization, drying, cutting, grinding, steam & hydro distillation, Nitrogen capping, washing & sorting, cold pressing, bottle labelling, and tailored blending. In their store, customers can get Frangipani essential oil. This product has a more appealing scent, and it is known as the Tree of Life in India, as a branch cut from it usually continues to blossom.
The spokesperson added, "Our Frangipani absolute essential oil product comes in a sample size of 10ml. Sizes such as 100ml, 250ml, and 500ml are also available. The product is used in high-class perfumery, refreshes, and helps with deep cleansing. We are Halal Certified, ISO certified, Organic certified, so you can trust us to provide you with the best products. Our Osmanthus product takes its origin from China, and it is recognized for its fruity-floral apricot aroma. It is used by most as an additive for tea and many other beverages in the east. The product is available in colors such as silver-white, gold-orange, and reddish."
Essential Oils Company's products are of top quality. With their team of committed experts, they are able to provide products that fit the needs of customers. Those who would like to buy Osmanthus essential oil can visit the Essential Oils Company's website.
About Essential Oils Company:
Essential Oils Company is a trusted wholesale supplier of essential oils, absolutes, and Indian Attars. They are dedicated to offering industry-leading products in the industry where they serve.
Contact Information:
Essential Oils Company
Vishnupuram Colony, New Kacheri Road,
Saraimeera, Kannauj, UP India
Postal Code: 209725
Phone: 0091 9936 624238
Email: info@essentialoilscompany.com, rkessentialoil@gmail.com
Website: https://www.essentialoilscompany.com/
Source :
Essential Oils Company