Eventdex Partners with Diversity Alliance for Science for the 10th Annual East Coast Conference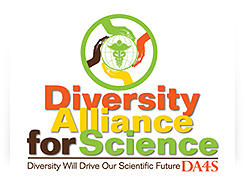 Press Release (ePRNews.com) - NEWARK, N.J. - May 18, 2017 - Leading event management solution provider Eventdex has partnered with Diversity Alliance forScience (Diversity Alliance) to provide its business match making solution. Eventdex has been selected to implement MatchLeads for Diversity Alliance's 10th Annual East Coast Conference.Diversity Alliance provides a platform to help identify, attract, and develop small and/or diverse businesses to drive inclusive procurement practices in corporate, academic, within the life science and healthcare industries.The partnership will help Diversity Alliance to increase networking and business opportunities at the event.
The 10th Annual East Coast Conference is a three-day event that will be held in Newark, New Jersey on May22-24. It will feature top-level pharmaceutical executives, CEOs of diverse scientific and clinical enterprises, and other great guest speakers. The event, with only 350 invitees, is aimed at facilitating networking and relationship building as well as enabling smaller diverse companies to have a higher profile, greater success from meeting key stakeholders and better return on their investment. Diversity Alliance partnered with Eventdex as the company believes that the matchmaking app can help them achieve their conference's main objectives.
With Eventdex as their partners, Diversity Alliance can:
 Give their exhibitors the chance to know their matches.
 Give exhibitors an option to select whom to connect with.
 Manage tables/booths at the conference.
 Allow attendees to accept, reject or reschedule meetings, add comments and notes to appointments.
 Enable buyers and sellers to export and print profiles with RFP documents.
 Give dashboard access to buyers and sellers.
 Allow users to access Surveys, Analytics, Demographics and Nested Q&A.
Eventdex's MatchLeads is a seamless business matchmaking app that enables attendees to engage with each other at events. It helps buyers and sellers schedule face to face meetings, create a strong base of social networking and secure business opportunities. Eventdex's meeting app helps automate the matchmaking process over smartphones and tablets and provides increased ROI, saves time and helps receive meaningful leads.
Eventdex is an event management software company that offers a wide range of event management solutions including registration, Scanattendee, Boothleads, Matchleads and Findmyleads. It is the
only 'app-first' cloud-based platform to automate the entire event management software lifecycle, offering instant access to all saved data in one centralized location. Whether you are a tradeshow organizer or an event director, Eventdex can help you execute a memorable event and transform attendee experience.
For more information go through https://www.eventdex.com/
Source :
Eventdex