Everbright Announces Arrival Large Shipment of PPE in Vancouver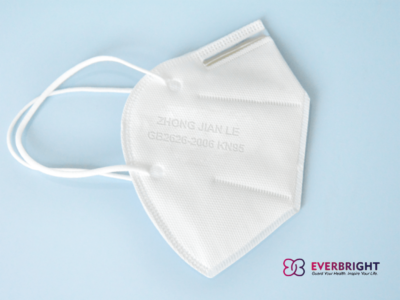 Press Release (ePRNews.com) - VANCOUVER, British Columbia - Jul 05, 2020 - Everbright is pleased to confirm another large shipment of PPE arrived in Vancouver in June. Orders can be placed online for Authorized Medical Use KN95 Masks, ASTM Level 2 Surgical Masks, Disposable Face Masks, ANSI/AAMI Level 3 Surgical Gowns, ANSI/AAMI Level 2 Isolation Gowns and PP Isolation Gowns.
Everbright Global Trading Ltd ("Everbright") holds Medical Devices Establishment Licenses (MDEL) from Health Canada, and strives to supply authentic and qualified PPE at a reasonable price.
Everbright's Authorized Medical Use KN95 Masks have EU Type Examination Certificate and filtration efficiency of at least 95% against certain non-oil based particles and aerosols. They are equivalent to NIOSH N95 masks.​
On April 3, 2020, the FDA issued an umbrella EUA for certain filtering face-piece respirators (FFRs) that are manufactured in China. On June 6, 2020, the FDA further revised the Scope of Authorization of this EUA. As stated in the EUA, authorized respirators should be used in accordance with CDC's recommendations.
The manufacturer of Everbright's KN95 masks is on the list of non-NIOSH respirators authorized by this Umbrella EUA for emergency use during the COVID-19 public health emergency. These masks are tested by The National Personal Protective Technology Laboratory (NPPTL) and meet certain requirements to be used to combat Covid-19.
For more information about Everbright's products, please visit their website: Http://www.everbrightglobal.com. For companies interested in placing bulk orders, contact Paula Zhang by email: everbrightvancouver@gmail.com or by phone: 1-604-781-8585
Source :
Everbright Global Trading Ltd