Excitel Reeltime Broadband now in Noida & Ghaziabad
Looking for a good broadband internet provider in Noida or Ghaziabad? Well, looks like you're in the position I was a few months ago. But, your search may have come to an end.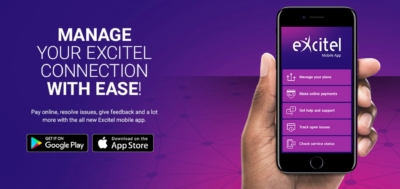 Press Release (ePRNews.com) - Delhi, New Delhi - Aug 14, 2017 - With this post, I will tell you about Excitel Broadband, not just from what people say but also from what I personally have experienced.
So, What is Excitel Broadband All About?
Excitel is an ISP ( an acronym for internet service provider) that offers broadband internet in Delhi and Hyderabad, and now in Noida and Ghaziabad too. The best thing about this ISP is that their services are affordable to everyone even those with a low budget. In other words, they have something for everyone. Then again, their network is based on European internet systems, and thus their connection's quality is excellent.
Excitel's connection does not have FUP barriers, and thus their customers get to enjoy relatively constant internet speeds (unlimited internet) throughout the month. This quality is quite unique, as most other ISPs in India have a FUP policy that prevents their clients from enjoying unlimited internet throughout the month.
Now let's take a look at the quality of their services and find out what makes them unique.
1. Dedicated Fiber Backbone
Excitel runs high-speed data transfer services through their dedicated dark fiber. The speeds I'm talking about here are not just high; they are ultra high – that is, 10 to 100 GB per second. They offer their fiber services through:
FTTN (fiber to the node)
FTTB (fiber to the building)
The good thing about Excitel data services is that they are deployed from good media convergence nodes and data centers. For that reason, their services are readily available in:
Delhi
Hyderabad
Noida
Ghaziabad
2. Peering Agreements
Excitel peers with most major local and international multimedia content providers, including:
Google – including Youtube and Google Play
Microsoft – including Windows and Xbox Apps and Updates
Extreme – high-speed web browsing and P2P transfers
Akamai
Facebook
Hotstar
Live Cricket
Netflix
The most unique thing about their service delivery is the care with which they handle their clients. Of all the times I have contacted them (through their mobile app), they never failed to assist me. Whenever there were problem resolution delays, the Excitel customer support team always assured me that they were working on the matter.
Now let's examine Excitel's broadband plans:
Plans
The best thing about their packages is that they're absolutely unlimited; no FUPs whatsoever. Moreover, they feature high-speed connections at all times.
They offer 3 subscription plans.
Note: these plans differ depending on the region.
1. Delhi
50 Mbps @ 695 rupees
75 Mbps @ 845 rupees
100 Mbps @ 995 rupees
2. Noida, Ghaziabad and Hyderabad
50 Mbps – 495 rupees
75 Mbps – 645 rupees
100 Mbps – 795 rupees
Although their prices don't include tax, we all can agree that they are way below what most other broadband ISPs charge. Before I discovered Excitel, I used to pay more than 600 rupees for just 8 Mbps. I bet you relate.
So, what are the benefits of being an Excitel Broadband client?
Benefits
As you may have discovered, there are many pros of using Excitel Reeltime Broadband. First, it's the most affordable broadband in town. Then, there's the great quality and speed, and more. Let's list these benefits, shall we?
i. No Data Limits
Their packages are not only fast but also unlimited. Unlike with most other ISPs, your download/upload/streaming speeds will never drop; they remain fairly constant. Therefore, you will no longer experience those annoying interruptions or "connection lost" problems while watching your favorite videos on YouTube or Netflix.
Before I joined Excitel, I've checked Excitel's speeds on speedtest.net to confirm that what their packages reflected was true, and it was. I recommend you do the same to be totally sure.
ii. Online Payments
Who needs cash when you have Excitel? All you have to do is go to their site (my.excitel.com) and pay online. The process is virtually instant.
iii. No Hidden Charges
With Excitel, all you ever have to pay for is the indicated package price and the tax. There are no hidden charges.
iv. Great Refund Policy
Now this is probably the most unique thing about Excitel. In case you cancel the service during the first month, then you're refunded all your money without question.
Final Verdict: Highly recommended
If you're in Noida or Ghaziabad, then there's a new opportunity for you. I recommend you grab it immediately. Don't pay for mediocre internet connections that cost an arm and leg when you have Excitel, which offers you affordable, high-quality internet service.
Source :
Sign Up | Excitel

Business Info :
Excitel Broadband Pvt. Ltd.
O-2, 2nd Floor, Lajpat Nagar II
Delhi NCR, New Delhi - 110025
Phone: 1-800-419-0616
Website:
http://www.excitel.com/