Fabrica Furnishing Offering a Stunning Collection of King Size Bed Sheets at Competitive Prices
Fabrica Furnishing, a widely acclaimed web store for its quality backed focus, is offering a stunning collection of king size bed sheets at competitive prices to buyers on a pan India basis.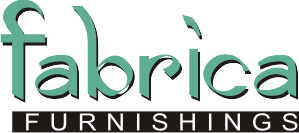 Press Release (ePRNews.com) - Agra, India - Dec 29, 2018 - Fabrica Furnishing is accessorizing homes across India with the finest quality beddings. Fabrica Furnishing operates through a web portal built on the latest e-commerce technologies, offering a vast product portfolio backed by fine-tuned, friendly service. The web store maintains a competitive pricing across all products and provides several money-saving perks, such as free nationwide shipping and flat 10% off on orders worth INR 2000 or more for availing extra savings. A well defined, 10 days return/refund policy is also there allowing for risk-free buying.
One of the executives at Fabrica Furnishing recently stated, "There is nothing usual, regular, common or ordinary about Fabrica Furnishing. Take for instance our product portfolio. We bring to India an expansive, unique designer collection of bedding products, such as bed sheets, bedcovers, pillow covers, cushions/bolsters, diwan sets, duvets, quilts and comforters. Equally magnificent is our bed sheet selection comprised of designer, king size, fitted, casual, printed and single options. The extraordinary product selection is complemented by amazing prices, proficient and swift order processing, along with on time, safe and free doorstep deliveries."
Fabrica Furnishing has a rare ability to deliver quality and prices simultaneously. The secret lies in it being at the helm of the complete supply chain. From design, manufacture to retail/supply, Fabrica Furnishing caters to each aspect of the supply chain efficiently while restricting overheads. The web store has state of the art facilities where production is done with the finest materials and with best industry practices under the supervision of a qualified workforce. This is in contrast to other web stores that procure finished goods and resell them with high mark-ups.
On the King Size bed sheets on offer, the executive further stated, "Fabrica Furnishing invites Indians to rev up their homes with quality backed king size bed sheets. We bring a stunning variety of cotton designer king size bed sheets, king size embroidery bed sheets and bedding & linen bed sheets to support every need and taste. Our bed sheets are not only a treat to the eye but deliver great comfort and lasting value as well, making them a cut above the rest. Not to mention, our prices are highly competitive, so, customer satisfaction is guaranteed."
Fabrica Furnishing is consistently adding new arrivals to its already overflowing king size bed sheet collection to cater to any variance in market demand. Besides competitive pricing, the web store provides plenty of cotton double bed sheets online shopping offers to incentivize purchasing. A flat 10% rebate is available provided the Coupon code 'TAKE10' is applied at the time of checkout. Other than this, Fabrica Furnishing has collaborated with the leading carriers in the business, which serves as a guarantee for safe, timely and reliable doorstep deliveries on a pan India basis.
About Fabrica Furnishing:  
Fabrica Furnishings is a web store featuring an extensive range of bed sheets, pillow covers, diwan sets, bedcovers, cushions/bolsters, duvets, quilts and comforters. From design to production to supply, every aspect is expertly taken care of to ensure pristine quality and prices. Lately, Fabrica Furnishing has emerged as the leading destination for procuring designer cushion covers online India .
Source :
fabricafurnishings