Fayetteville General Contractor Announcing New Website and Expanding Service Menu
DC Sparks Construction is announcing its new website and expanding service menu to include more commercial construction services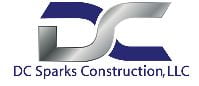 Press Release (ePRNews.com) - Fayetteville, AR - Mar 30, 2019 - DC Sparks Construction is dedicated to ensuring that excellence is provided in every construction job that is carried out. Clients are viewed as partners in the building project, regardless of what the project entails. Since its inception in 2011, DC Sparks has been committed to providing exceptional customer service. This has made them stand out from other companies in the construction field.
DC Sparks Construction is a Fayetteville General Contractor that works under a set of values that defines and guides them in their work to ensure customers are provided with the best experience. Safety of the workers as well as the customer is, and always has been the number one priority. The professionals at DC Sparks Construction always conduct themselves professionally and with integrity. They come in with an excellent attitude and believe in being accountable to their customers. They make it their goal to be the best what they do and are continually aiming to improve how they do their work. DC Sparks believe that working effectively with a team, that includes the client, is the key to being successful. Finally, their main focus is customer satisfaction. Customer Satisfaction is what the reputation of the company is built on and one of the most critical factors in the process.
DC Sparks Construction is a Fayetteville, AR based construction company excited to announce the expansion of its service menu. Now, more services can be provided to those residing in Fayetteville, Arkansas, and the surrounding areas. Pre-construction service planning is the foundation of a successful construction process. DC Sparks understands this and provides pre-construction services tailored to the needs and goals of the client. General contracting services are also offered and these are traditional design-bid-builds and are best for straightforward projects. General Services include managing all contractors, cost control measures, quality assurance/control, diversity and inclusion program management, safety accountability program management, shop drawing, and submittal review, and much more.
DC Sparks Construction also provides Design-build services. The design/build approach is the preferred delivery method for many clients. It requires mutual trust, an understanding of the project, and allows for the maximum amount of creativity for the project. Design-build services need the partnership that DC Sparks strives to create with every customer. Sub-contracting services are also offered. Staff is hired to provide installation professionals that are highly specialized. Some of the subcontracting services include Specialty hardware installation, steel erection, Commercial door and hardware installation, and metal roofing.
Commercial remodeling services are also provided. These services include things such as windows, doors, flooring, siding, painting, gutters, roofing, and much more. Finally, DC Sparks also provides custom residential services to meet your needs.
With the launch of our new website, you can find more information about the Fayetteville General Contractor on our website https://www.dcsparksconstruction.com/. The site is designed to ensure customers have easy access to any and all information about the company. You can contact us using the contact form on the website, by email at estimating@dcsparksconst.com or by phone at (479) 365-2889 today! We look forward to hearing from you and developing a partnership soon!