Find Affordable International Flights at AirlineConsolidator.com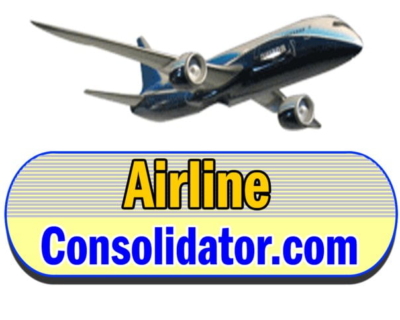 Press Release (ePRNews.com) - Los Angeles, CA - Jul 19, 2017 - AirlineConsolidator.com is an online traveling agency that majors in offering discounted prices on international flights and vacations for travelers who mind a lot about prices. Using their website, customers can find cheap international flights departing from the USA and Canada stress-free and effortlessly. They have courteous and experienced customer service representatives who provide their online customers guaranteed and functional level of service committed to finding them the best travel bargains and certifying that their trip or vacation goes as planned.
On how clients can book a flight using the travelling agency, Customer Care Manager said, "Customers enter their departure and arrival info on the website's request page using city names. Our internet booking engine does a complete search of the fares present on our database and shows all flight alternatives. Next, customers should then pick the flight that diligently equals their travel ideas and finish the purchase by an input of necessary info. Once they have made their purchase, their paper airline ticket is delivered using FedEx while E-ticket validation numbers provided using the U.S. Postal Service. After this, they can be guaranteed that there is a seat waiting for them aboard the plane."
As an online traveling agency, they have focused on offering consolidator fares for flights coming from the Canada and USA to numerous worldwide destinations in the Middle East, Africa, Europe, South Pacific& Indian Subcontinent, Central& South America and Asia. They have discounted domestic and international airfares recorded on their database from different airlines. They also distribute international tickets from the leading air consolidators in the USA. An assurance from them is that any of their consolidated airfares are considerably less in comparison with the lowest published fare bought straight from airlines. With such qualities, it makes them an excellent option for those looking for a cheap flight for international destinations.
On provision of hassle-free international flights, the Customer Care Manager added, "Many travelers find it difficult to book international flights. That's where our airfare booking engine comes in handy; it enables you to find the much needed discount fares easily and quickly. If you experience any difficulty, our friendly customer representatives are waiting to offer assistance. And while we specialize in international flights, we've a broad spectrum of travel services including our domestic airline tickets within Canada and the US, car rentals, Eurorail, hotel reservations, travel insurance and cruises."
An unusual feature from the traveling agency is that they do not mark air fares up compared to a standard traveling agency. Most of the discount air tickets are from America to global destinations. They also offer discounted airfares for domestic flights however in most cases they are usually limited. Customers are additionally advised to be flexible with travel dates and prepare in advance for the awesome rates but they ought to note that all prices are subject to offered space and not certain until ticketed. Availing all these benefits to their clientele makes AirConsolidator.com a brilliant choice for those looking for a cheap international flight.
About AirlineConsolidator.com
Serving people from 1997, it is an international ticketing agency that offers bargains for cost-savvy travelers to major universal locations from the USA.
Source :
AirlineConsolidator.com