Fluid FX Broker Paul Anderson Develops Strategy for Minimizing Risk on Commodity and FX Trades
A veteran broker with many awards under his belt, Paul Anderson at Fluid FX has had a very good last quarter. Not only have his winning trades shown exceptional profits but there is more. Much more.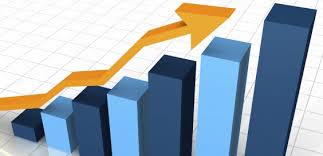 Press Release (ePRNews.com) - NEW YORK - Aug 29, 2017 - In commodity and forex trading the potential profits are extremely high due to the leverage used. Unfortunately that also holds true for the downside and it is not uncommon for big losses to be common place.
In conjunction with his Trading Director Alan P Howard, Paul had been studying thousands of trades over the past year and has come up with some indicators that he believes count as reasons to leave the trade. His profitable trades are just as good as ever but in the last quarter he has taken his clients out of other trades the moment he sees a particular indicator which he believes makes the trade no longer viable and as such is key in preventing loss.
"I am just over the moon to be able to bring this strategy to the table. I still need to fine tune the details but it's been working like a charm in the past months." said Paul from his office in New York.
The executives at the firm are also very pleased with Paul's work and Managing Director Jason Whitmore had this to say – "Paul has been a rising star since he joined the team here at Fluid FX but it looks like he may be about to revolutionise how we trade commodities in the future."
If you want to make a fair return with an absolute minimum of downside risk, get in touch with Paul Anderson at Fluid FX and open an account today or visit our website at https://www.fluidfxint.com
Source :
Fluid FX

Business Info :
Fluid FX Inc
New York City, New York United States
Phone: 1 855 861 4969
Website:
http://fluidfxint.com