German Company—Unimex– Fights Corruption in Philippines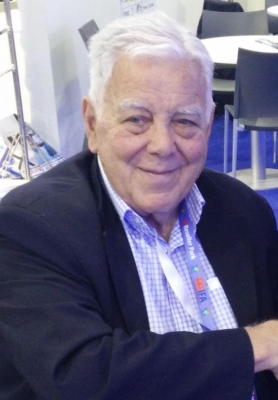 Press Release (ePRNews.com) - WIESBADEN, Germany - Oct 19, 2016 - All the world's eyes are on the new government in the Philippines, a government promising anti-corruption and justice.
Unimex, a high tech company based in Wiesbaden, would like some of that justice. For more than 20 years, the company has gone to court, pleaded, petitioned and begged Philippines to correct the injustice against Unimex.
The year was 1985…Ronald Reagan was sworn in for his second term as U.S. President…Live Aid concerts raised millions for famine relief in Ethiopia… Nintendo's Entertainment System finally hit American shores… Microsoft's Window 1.0 was released.
And Unimex shipped a 40-ft container plus 171 cartons of Atari game accessories to the Philippines.
The goods were confiscated in error and the Collector of Customs forfeited them in favor of the Government. Unimex filed a petition and the Philippines Court of Tax Appeals reversed the forfeiture decree.
That should have been the end to this story. Instead, it was the beginning of a two-decade battle for justice, a battle that to this day could scare away any small exporter hoping to do business in Philippines– because the fight for justice is not over.
The story at times is like a Hollywood script, complete with missing goods, armed villians (custom officials who physically attacked CEO Finta while in Manila port), corrupt officials and judges (later officially deposed for their corruption and acknowledged as such by national press), threats and physical violence, and a protagonist with the stamina of a Marvel hero.
Like many stories involving large sums of money and courts and appeals, it is a long story best explained in chronological fashion in the accompanying documents and web links.
The short version is Unimex has yet to be compensated for the goods that disappeared under Government's wrongful confiscation– and despite numerous governments over the years, some well-meaning judges (and some others not so well-meaning), lawyers, numerous trips, and a promise to invest much of the money in a new business in the Philippines– justice has proved not only frustrating but elusive.
The significance of Unimex vs the Philippines is more than David against Goliath. The new government of the Philippines, like most governments in a world 'flattened' by global trade, hopes to encourage business investment. Yet hundreds of potential businesses could be deterred by the slow wheels of Philippine justice, the same wheels that have run over the legs of Unimex, crippling its business.
"If it can happen to a small German company like Unimex," says CEO Stephan Finta, "then it could happen to anyone. This case is not just about Unimex…it is a precedent-setting case that sends a bad message to global business partners."
"The new government is pledged to anti-corruption and we are hoping they understand the implications if small exporters cannot safely do business with the Philippines."
This October, Mr. Finta traveled once more to the Philippines to meet with government officials.
Read the details of Unimex's 20-year struggle for justice in the Philippines (with various supporting document) here: http://unimex-philippines-case.com/
Back in 1985: take a look at the Unimex ATARI accessories brochure: http://www.atarimania.com/catalog-atari-unimex-_249_2.html
The Company
Started in the 1970s, Unimex is a German manufacturer and distributor of high tech products.
Source :
UNIMEX GERMANY

Business Info :
Unimex
Germany