Get a Fast Guaranteed Auto Loan Approval from Kachet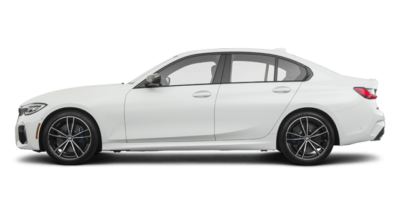 Press Release (ePRNews.com) - Calgary, Canada - Jul 05, 2021 - Kachet is committed to helping people navigate their own financial lives. Their services include rent to own, mortgage refinances, mortgage renewal, auto loans, and many more. The company has a team of highly experienced professionals who always seek the joy of seeing their clients make progress towards their goals in life. They understand that life's uncertain twists and turns can turn one's goals around. That is why the company focuses on persons who cannot afford the down payment of their future homes. They help clients obtain their dream homes.
The company spokesperson stated, "We aim to help our clients obtain their dream home. Our company works with its clients to design a personalized program tailored to their needs. Whether one is a business owner, self-employed, or suffering from bad credit, they can become homeowner through our solutions. We partner with various realtors in Canada to help clients find their dream homes."
Wondering where to find rent to own homes in Ontario? Kachet offers excellent rent-to-own programs, which are a perfect option for individuals who can't mortgage. They help clients purchase a house even if they don't have a down payment or can't get a mortgage. With them, clients can apply for the program in the comfort of their homes. The company has well-trained home experts who help clients locate the perfect home and get approved on the spot. They take immense pride in providing a simple approach to a complicated process.
Speaking about the process of purchasing through the company, the company spokesperson said, "To buy a home, clients should know their budget to make the right decision. They can identify their budget by filling our 2-minutes application. Once we receive a clients' application, our professionals explore various options to provide the best approval options possible. After we have determined individuals' financing options, they will be presented with the options of houses within their budget. One will choose a home and get it."
Kachet makes it easy for clients to pre-qualify for a car within their budget. With them, clients can get approved with zero down payment. The company understands that going from dealership to dealership to look for a car can be daunting. That is why they do the work for clients. The company has a team of experienced auto experts who understand individual's needs and have the expertise to get clients the best vehicle within their budget. Those wanting a guaranteed auto loan approval can contact the company.
About Kachet
Kachet offers intelligent ways to purchase a home. They are aware of the fact that every homeowner is unique. That is why the company provides unbiased options that match lenders with clients' needs and requirements. Whether individuals are buying a home for the first time or moving into a larger space, they can rest assured of finding the mortgage they can afford through the company. The company makes sure that its processes are fast, easy, and convenient.
Contact Details
Kachet
300 – 4838 Richard Road
Southwest, Calgary
Telephone: (855) 557-0444
Email: info@kachet.ca
Website: https://kachet.ca/
Source :
Kachet