Get all-inclusive Packages in Costa Rica from Jaco Royale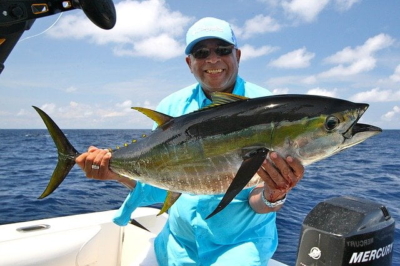 Press Release (ePRNews.com) - USA - Oct 30, 2019 - Costa Rica is an all-time favorite for adventure seekers, nature lovers, and party animals. This makes Jaco an exciting destination as it keeps visitors busy even at night via the available fascinating nightlife. At Jaco, visitors can watch the sunset at the Villa Caleta Amphitheater as they continue sipping on exotic cocktails along with enjoying an exquisite and exceptional dining experience. Clients can also try their luck at the Hotel Cocal and Casino. At Hotel Cocal and Casino, guests can chill out with cocktails, find a pool bar, and a game lounge. There are more fun activities that guests can try out at Jaco Costa Rica. This makes it one of the most varied adventures and suited to any budget and style our clients can think of.
"We arrange our clients' incredible inshore fishing experience in Costa Rica along the Pacific coastline," commented the company spokesperson. "Since species don't migrate, inshore fishing can be enjoyed at any time of the year. We assure our guest's incredible bill fishing in Costa Rica by offering customized and some of the best-suited tour packages for them. Whether the person knows how to fish or is a beginner who wishes to explore the adventure, our highly knowledgeable and experienced captains will ensure that their fishing charter is an experience that will be memorable and cherished for life."
Interested vacationers can book Costa Rica sport fishing packages from Jaco Royale. Its sport fishing packages also include inshore fishing, which takes place within 30 miles of the shoreline around islands, reefs, and coves where non-migratory fish like snapper, grouper, rooster, and amberjacks thrive. People can also go for offshore fishing tours that are the ultimate experience when it comes to a severe challenge. From sailfish and marlin to wahoo and yellowfin tuna, a big game awaits the seasoned anglers and those who want to learn the ropes of deep-sea fishing.
"Generally, Costa Rica rain season is from May to mid-November in most parts of the country, with notable exceptions on the Caribbean forest," said the company spokesperson. "Most individuals aim to visit Costa Rica during the dry season to experience the sun and clear blue skies. Unlike the dry seasons, there are several reasons why visiting Costa Rica during the wet season is an enjoyable experience. They include having a look at the green jungle and its slightly more refreshing. It is cheaper to travel in Costa Rica during the wet season, visiting waterfalls, among enjoying many other experiences."
Jaco Royale aims to offer its guests the ultimate royale experience by offering an extensive line of adrenaline-fueled adventures and giving them a chance to have a bachelor party like never before. To make sure clients have best the time of their life, they take the time to understand their interests; therefore, they get to spend time doing only what they love. They complement all this through their highly customizable packages, which give them the much-needed freedom to determine how the client wants to spend the day or night,
About Jaco Royale Experience Ltd
Jaco Royale Experience Ltd provides high-quality tour packages and hospitality solutions in Costa Rica. The firm also offers off-season packages to enjoy the destination nightlife, party at the chosen clubs, and go on adventurous activities. From all-nighters to adrenaline-pumping adventures, Jaco Royale has something for everyone. The service provider even offers  Costa Rica vacation rentals with chef, concierge, and chauffeur services.