Get Premium IPC Training Materials from BEST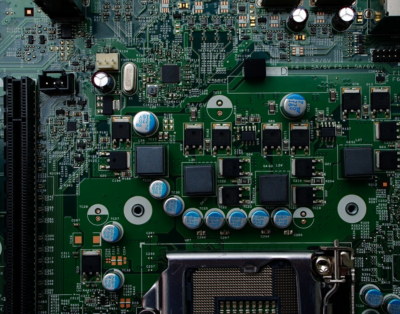 Press Release (ePRNews.com) - Rolling Meadows, IL - Jan 12, 2021 - BEST is a company that trains and certifies technicians and instructors in various IPC certification programs. The company has professional and experienced soldering staff who provide training in PCB design, repair, manufacture, and various other IPC enrichment courses. They offer customized classes for BGA rework classes, SMT, and advance SMT. The company can also perform the most complex PCB repair or work and BGA repair or reballing. They provide fast and reliable PCBs rework or repair services.
Responding to an inquiry on whether lead-free solder can be used to repair old solder joints, made initially with standard tin-lead solder, the company spokesperson said, "Yes, lead free solder can be used to repair any solder connection. The criteria stated for acceptability in IPC-A-610 are identical. The two solder joints can be differentiated only based on cosmetic appearance. Techniques used to solder tin lead, and lead-free solders are the same. Therefore, individuals can still use the same soldering iron and tips. However, we recommend that an individual should not mix tin lead and lead-free solders. This is because as solder sits, it is used over the years. The surface oxidizes and corrodes, and the bond between component and solder weaken completely. Therefore, individuals should remove the old solder completely and apply new solder, whether they are using tin lead or lead free solder."
Looking for IPC training materials? BEST is an authorized IPC training center and distributor of IPC materials. All their IPC materials are developed and approved by trainers and other experts to ensure technical accuracy and consensus of industry standards. The company has a variety of IPC training materials for sale. Some of the IPC materials they offer include guide books, standards, specifications, and reference materials for PCBs. For any inquiry, the company has a trained staff who can answer any specific training and certification questions or items in the IPC standard itself.
Offering insight on the best procedure and tool for skimming a small benchtop solder pot, the company spokesperson said, "If one has a solder pot that has a paddle to clean the surface of the pot before use, he or she should collect the dross into one area with that paddle. Otherwise, he or she should use a stainless steel slotted spoon to collect the dross in one area and scoop out the dross to a heat resistance container. After it's removed, follow factory and local laws for disposal or reclamation. Be sure to use heat resistant gloves and a breathing mask available."
Know about IPC-A-610H through BEST. This is an industry-consensus program that includes training, certification, and instructional materials based on the IPC-A-610 criteria. The certificate earned will demonstrate one's commitment to customer requirements and assist any company dedicated to ISO or other quality assurance initiatives. At BEST, they have master instructors who have many years of electronic and wire harness assembly experience. They are capable of instructing all levels of this IPC certification course. They have several training centers spread throughout the Midwest and South. To enroll in the program, clients can visit the company's website.
About BEST
BEST provides numerous training options that include both in-person and online to deliver the best IPC online training and certification. To those looking for solder training in Georgia, the company has a mobile training center, a training option clients can call for IPC training and certification. This type of training will allow them to keep any confidentiality concerns within their company.
Contact Details
Company Name: BEST Inc.
3603 Edison Place
Rolling Meadows, IL 60008
Telephone: 847-797-9250
Fax: 847-797-9255
Email: info@solder.net
Website: https://ipctraining.com/
Source :
Best Inc.