Get Reliable Rapid Prototype Services at HLH Prototypes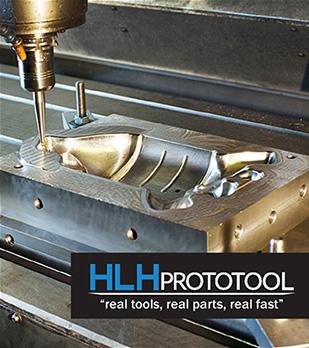 Press Release (ePRNews.com) - Shenzhen, China - Jun 20, 2017 - HLH Prototypes provides low to mid volume injection molding tools including prototype tooling or soft tooling, bridge tooling, Rapid tooling and more. The company uses the term ProtoTool. Their rapid ProtoTool service delivers real tools, from real parts, through the use of real production materials. When one has version 2.0 or a new product or part of an existing design one of the essential factors that would help to determine their products or parts, success is 'speed to market'. This is the speed at which they can introduce their design to their sales channel.
Susie Su, their Sales Executive, stated, "By using softer steels and Aluminum for our rapid ProtoTool service we can quickly verify and realize your design and help to identify any potential product design flaws. Besides, verifying your design as early as possible saves you money. Identifying design flaws early also saves you money. Our clients requested us to invest in rapid tooling because they know the actual cost of unverified designs and slow results at mass production. Our company comes to the top when dealing with rapid prototypes tooling services in China."
ProtoTool is radically pared back injection mold tooling enabling one to cheaply and quickly get parts. Conceptually, ProtoTool refers to any injection mold tooling, manufactured inexpensively and promptly to allow validation and testing of parts before one invest in production tooling. The main reason why people produce rapid tooling is for validation and testing of parts in the prototyping stages of new product development. Though other prototyping options like vacuum casting, CNC, or 3D printing would allow cheaper and faster prototypes the main benefit of rapid tooling lies in the materials and process.  Those looking for a rapid prototyping Service Company should engage HLH Prototypes for excellent services.
Susie Su added, "Rapid tooling permits you to use the exact production grades of material, providing you a much clearer depiction of how the parts will act in real world applications and allowing you to confirm and test you have made the right material choices. Parts can also injection molded as they would be in production; therefore, you can also use them for impact and stress testing, for example, exploring any areas because of weld lines or other imperfections from the injection molding process like warping and shrinking. Having this information, you can then properly determine if any changes should be made before expensive production tooling. Besides people also use rapid tooling to examine the parameters of production and ensure they will get parts that act as desired and fill correctly."
Principally, ProtoTool is a fast option, low cost for manufacturing injection molded parts. The benefits of speed allow one to get parts to market quickly, and the cost advantages allow both market testing and mean it is a proper choice for lower volume production runs. At HLH Prototypes, their engineers are highly experienced and skilled and offer clients accurate tools in rapid lead times. They select from a series of technologies to make excellent production tools from steels and aluminum depending on their demands. One can visit HLH Prototypes at any time to get rapid prototype service at reasonable charges.
About HLH Prototypes
HLH Prototypes is a one-stop expert for helping individuals realize their projects from concept to prototyping and through to finished products. They combine excellent service with quick turnarounds and cost efficiency. One can stop by their stand (H3-4612) to say hi.
Source :
HLH Prototypes