GET TO GRIPS WITH STORM DAMAGE WITH DAVIS FAMILY ARBOR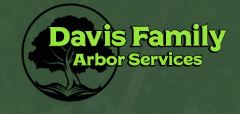 Press Release (ePRNews.com) - Sapulpa, OK - Feb 19, 2019 - With an increasing frequency of tornados, high winds and unrelenting storms, Davis Family Services are on hand for Tulsa residents to instantly solve their potential tree issues before they become real!
With over 25 years' experience, family-owned Davis Family Arbor Services always goes the extra mile of getting to the root – and branch – of troublesome tree problems.
The company specializes in tall trees in tight spaces, and provides everything from tree removal, stump grinding, tree care, to tree trimming and more. Their reach extends to Tulsa, Jenks, Broken Arrow, Owasso, Bixby, Glenpool, Sand Springs and Sapulpa.
As well as promoting excellent tree care, company founder Brad Davis is keen to pass on his many years of experience and advice for residents facing up to the perennial issue of trees v storms. There is usually one loser – and that's the homeowner!
So he has advised clients and residents to take preventative actions to prepare their trees for the worst of the weather.
These include launching a programme of regular maintenance that will make the trees, and their branches, stronger; assess trees that are close to properties and spot any root issues that could pose problems, and ensuring that branches are well away from power lines.
Mr Davis said: "As much as residents can take preventative measures, they may well need experts, like ourselves, to get in and ensure their trees stay strong and healthy, and can survive any potential storms.
"We've been serving Tulsa and the surrounding communities for several years, with a specialization of trees that are 40 feet tall or higher. Whether trees need trimming, fertilizing, debris removing, or merely expert advice, then we're the ones to call.
"We're very familiar with fauna native to our area, along with diseases that can afflict them. So no tree job is too tall for us."
He cautioned that special attention should be given to very mature trees at the risk of being rotten inside as the damage is only seen when they come down in high winds and storms.
"For example, exceptionally tall trees should be fitted with a lightning conductor rod to minimise that lightning will strike the tree," he added.
"Our level of customer care has earned excellent reviews from satisfied customers and translated into repeat business. And we don't ask for payment until the customer is 100 per cent satisfied with the work we undertake."
The company, which has the seal of approval from the International Society of Arboriculture, is open six days a week, and emergency 24/7 cover is also available.
Call Davis Family Arbor Services on (918) 513-2689 for an appointment and more about their range of services. Or view the website: https://www.davisfamilyarbor.com/
Source :
https://www.davisfamilyarbor.com/