Getech and GeoMark Announce Strategic Collaboration to Deliver Smart Source Rock Predictions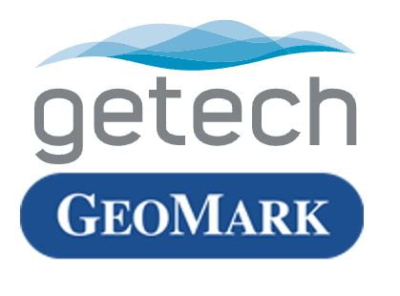 Press Release (ePRNews.com) - Mar 09, 2021 - Getech Group and GeoMark Research proudly announce a strategic collaboration agreement to share geoscience expertise, products and services. The alliance will offer an array of complementary source rock prediction capabilities, targeting the petroleum industry's need for learning as much as possible about an asset before and during its development.
As the world transitions to a low carbon future and explorers accelerate efforts to optimize capital allocation for future oil and gas investment, it is more important than ever to ensure that subsurface exploration risks and uncertainties are fully understood. Enriching technical knowledge through improved data integration of key systems is a primary enabler for mitigating economic exposure. 
Through the alliance between Getech and GeoMark, reservoir engineers, geoscientists and petrophysicists will be able to seamlessly access all the data they need to successfully navigate the E&P lifecycle—saving both precious time and money. 
Chris Jepps, Chief Operating Officer for Getech, explains how the collaboration with GeoMark will benefit Getech:
"GeoMark is recognized as an industry leader in petroleum fluid and source rock analyses. Its database products provide essential information for better understanding the prospectivity of any petroleum basin. Getech's Globe product is a leading geoscience knowledgebase for ArcGIS that helps our customers understand Earth's geological evolution to better predict the location of its natural resources. Integrating Getech and GeoMark's data repositories will provide our customers further validation of Globe's detailed Earth model, delivering greatly enhanced source rock predictions."
Ethan Brown, President of GeoMark, commented:
"GeoMark strongly believes in providing 'data in context'. The strategic alliance with Getech and its Globe product is the perfect demonstration of integrating our high-quality, advanced laboratory measurement and analysis techniques with the Globe geoscience knowledgebase to produce a next-level exploration tool. This expanded offering will allow natural resource evaluations to move faster and with much greater confidence."
By working together, Getech and GeoMark anticipate a fruitful cross-fertilization of expertise, giving rise to new ideas and innovation that will materially augment their respective products and services, while also enhancing customer experience and driving revenue.
About Getech- Getech Group (AIM: GTC) has a well-established position within the global energy market, assisting clients with its unique combination of products and services, that utilize the Group's sub-surface skills and geospatial design and implementation capabilities alongside a deep knowledge and understanding of how to deploy data. The Company is leveraging its strong market position, utilizing its existing expertise, and targeting additional commercial opportunities, to de-risk and accelerate the global transition to renewable sources of energy while strengthening its existing and well-established business. Getech is listed on the AIM market of the London Stock Exchange. For more information, please visit www.getech.com or email  info@getech.com.
Source :
GeoMark Research

Business Info :
GeoMark Research
9748 Whithorn Drive
Houston, TX 77095