Glamis Dunes Rental Offers Quality ATV Rental Services in Glamis, California
Glamis Dunes Rental, a rental service provider with a high-end inventory, offering UTV rental, SXS rental, ATV rental, and RV rental services.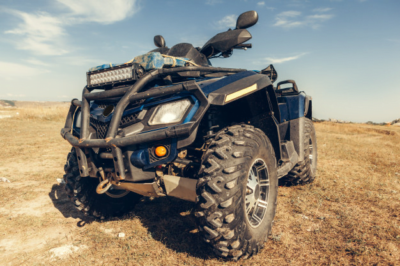 Press Release (ePRNews.com) - Brawley, CA - Mar 10, 2021 - Glamis Dunes Rental is based at the imperial sand dunes recreation area. The company offers the latest UTV rental models, SXS Rental, ATV Rental, and RV Rental, for vacations, family trips, and corporate events. At Glamis Dunes Rental, their fleets of rentals are always clean and in excellent condition. With their highly responsive customer service and support team, who are always available to help, they assist customers with any challenges and provide instructions like GPS coordinates, local knowledge, and maps of the riding area; this includes all the significant landmarks.
Glamis Dunes Rental's spokesperson commented, "We do not operate consignment service as all the equipment we use is directly owned by us. This allows us to have total control over the repairs, maintenance and the condition of the equipment. We offer substitute rental pickup and drop-off locations throughout the Bay Area for the comfort of our customers. We regularly add new products to our inventory, which offers customers the opportunity to access the most up-to-date models and latest features".
Glamis Dunes Rental offers ATV for rent in Brawley, California. To rent an ATV, specific requirements must be met, and these include: the person that wants to rent must be at least 21 years old, he/she must possess a valid identification, he/she must provide a credit card, among others. There is a waiver to sign and does not apply to cases of mechanical damage or any personal harm or harm caused to others. They do not permit night driving with their ATVs due to injuries and damage. You can get ATV rentals service in glamis by contacting Glamis Dunes Rental via their website www.GlamisRent.com.
The spokesperson of Glamis Dunes Rental further commented, "Raptors 700s has a much higher power unit, and we have bought brand new units for the enjoyment of our customers. Four of them were purchased from Clawson Motorsports. Before now, we have only rented 90s, 250s, and 400s which is the largest we ever offered, but now we have added Raptor 700s."
Glamis Dunes Rental is a top Glamis ATV rentals company that makes use of an online booking system where customers can check prices, availability and complete their entire booking directly through the webpage. They also offer first time rental customers, who like their Facebook page, a free T-shirt.
About Glamis Dunes Rental:
Glamis Dunes Rental is a provider of ATV rental services in Glamis, California. All their equipment is located on site for pickup, providing you everything you need for a seamless and memorable rental experience. Glamisrent in California is the best Glamis Dunes Rental company available.
Contact Information:
Glamis Dunes Rental
Vendor row
5775 HWY 78 Brawley, CA 92227
Phone 1: (760)-5RENTAL
Phone 2: (760) 573-6825
Web: https://glamisrent.com/
Source :
Glamis Dunes Rental