Goldwood Industries Offering a Wide Range of MR and BWR Graded Block Boards and Flush Doors
Goldwood Industries is a leading Indian manufacturer of MR and BWR graded block boards and flush doors.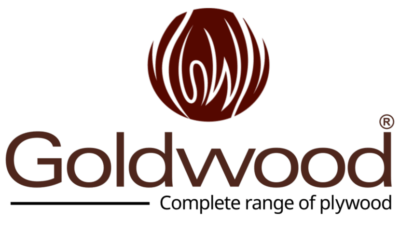 Press Release (ePRNews.com) - Yamunanagar, Haryana - Nov 18, 2020 - Goldwood Industries is a top plywood manufacturer and supplier based in Yamunanagar, Haryana. To meet the diverse customer requirements in the best manner possible, the company manufactures a wide variety of commercial plywood, marine plywood, MR grade plywood and shuttering plywood while using only high-quality wood and advanced machinery. Strict quality control is observed right from wood cutting to polishing and manufacturing plywood. Well-trained and seasoned engineers in Goldwood Industries' team inspect every product carefully so that the end product delivered is of the highest quality and is free of any defects and flaws.
While answering a query related to the block board plywood offered by Goldwood Industries, the company spokesperson commented, "There are no two ways about the fact that our valuable home accents would be impossible without BWR and MR grade block boards. Being the best block board manufacturer, we at Goldwood Industries have a knack for providing the highest quality and affordable waterproof plywood ideal for the creation of kitchen cabinets, bathroom countertops, furniture, etc. For all those seeking high-quality yet affordable plywood, our BWR and MR grade block boards are a must buy."
Block boards rolled out by Goldwood Industries have tremendous features, including good resistance to shrinking, splitting and swelling. This lightweight plywood has extreme strength and the versatility to be used in any type of project. It can be used for partitions, shelves, racks, furniture and kitchen cabinets (indoor) and ship counters, packing, bank counters and ship cabinets (outdoors). The MR grade block boards that Goldwood Industries offers are known for their good insulation, density and high moisture resistance. They are also renowned for their exceptional nail and screw holding strength.
Offering insight into the flush doors manufactured and supplied by Goldwood Industries, the spokesperson further added, "We are also a preferred choice for all those looking for door manufacturer in India renowned for manufacturing the best MR and BWR graded flush doors. Our doors are ideal for both interior and exterior purpose, and people can expect to use them for many years to come because of their durability. Compact in design, our flush doors have excellent strength and heat and moisture resistance. In addition to providing unmatched product quality, we strive to provide the best deals to our esteemed customers."
Goldwood Industries is not only about providing high-quality products but incredible customer services also. The company ensures to deliver the right consignments well on time across the state and the nation. For answering all kinds of customer queries and to ensure that buyers end up purchasing the most appropriate products, the company's customer care team remains always ready.
About Goldwood Industries:
In service since the year 2007, Goldwood Industries has established itself as a distinguished plywood manufacturer and supplier. The company boasts a large and full-fledged infrastructure and is renowned for its passion for quality products and complete customer satisfaction. For those who are looking for plywood suppliers in India renowned for providing the best quality products and value for money, Goldwood Industries can be an ideal choice.
Contact Information:
Goldwood Industries
V.P.O. Fatehpur, Old Saharanpur Road, Tehsil Jagadhri,
Yamunanagar, Haryana135101, India
Phone: +91 (0) 1732 271400 (Domestic) / +91 98203 86606 (International)
Email: info@goldwoodply.com(Domestic) / export@goldwoodply.com (International)
Website: https://goldwoodply.com/
Source :
Goldwood Industries