Goldwood Industries Offering the Best Boat Marine Plywood at Competitive Prices
Goldwood Industries, the top value-added component manufacturer in India, is offering the best-in-class Boat Marine Plywood for applications in marine settings.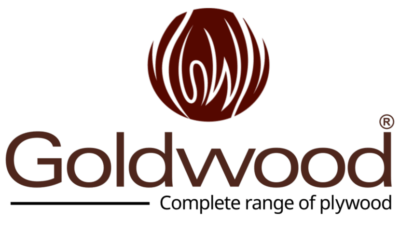 Press Release (ePRNews.com) - Yamunanagar, Haryana - Oct 28, 2020 - Goldwood Industries leverages cutting edge technology, intensive research and quality backed focus to raise the bar in plywood manufacturing. The company has a manufacturing footprint in Yamuna Nagar, rolling out a stellar variety of plywood, block board and flush doors. From wood cutting to the manufacturing and polishing, every aspect is well catered to by highly experienced and well-trained engineers. The products are, thus, sturdy, impact-resistant and durable, making them ideal for demanding applications. Goldwood Industries optimizes its resources to get the job done on time, every time. Also, overheads are restricted but not at the expense of quality.
The spokesperson at Goldwood Industries recently stated, "Goldwood Industries is a story of growth, fuelled by passion. We burst on to the scene in the year 2007 and gradually emerged as one of the largest value-added component manufacturers in India. We have a remarkable presence in domestic markets, pan-India, and export a significant chunk of our total production. We have an insatiable passion for quality, as is reflected in our products and processes. We have the requisite knowledge to adjust the sizing of panels and bond them with quality synthetic resins. The temperature and pressure are monitored closely to ensure the right bonding."
Goldwood Industries recently unleashed a fine collection of brands to support the ever-changing market requirements. These include Rangoon (Commercial Plywood), Boat (Marine Plywood), ANJALIKA (MR & BWR Block Board), VEDANGA (MR & BWR Flush Door), Goldwood (MR Grade Plywood), and Blackburn (Shuttering Plywood). The company has generously invested in a sound infrastructure to keep up with quality standards. The production facility features a Testing Laboratory, Veneer Band Dryer, In-house Resin Plant, Hot Hydraulic Press, Wide Belt Sander, along with other leading-edge equipment and CNC machines. The technological prowess, extensive knowledge and broad product portfolio make Goldwood Industries the ideal destination for anyone looking for commercial plywood manufacturers in India.
On Boat Marine plywood, the spokesperson further stated, "Boat marine plywood is a speciality product designed for construction projects in the marine setting. We use the best technology and materials for production and bond the plywood with marine-grade Phenol Formaldehyde (PF) resin. That makes the ply capable of withstanding inclement weather, alternate drying and wetting condition, along with prolonged exposures to water. We test the plywood to stringent standards through a series of quality checks to ensure maximum strength and longevity. We process the plywood through high pressure and temperature to keep the binding intact."
As the Marine grade plywood reviews suggest, the Boat Marine Plywood guarantees optimal adhesive strength. The product draws on the Glue Line Positioning to give the materials the needed proof properties against borer, marine borers, termites and other insects. The plywood is treated to drastically bring down the emission levels of dangerous chemicals, making it one of the safest options available. Typical of Goldwood Industries' offerings, the Boat marine plywood is also backed by competitive pricing and warranties for economical and risk-free buying.
About Goldwood Industries:
Since the year 2007, Goldwood Industries has been the leading value-added component manufacturer in India with the base of operations in Yamuna Nagar. The company manufactures and exports a variety of superior yet cost-effective plywood, block board and flush doors. Lately, Goldwood Industries has emerged as a go-to source for those looking for flush door manufacturers.
Contact Information:
Goldwood Industries
V.P.O. Fatehpur, Old Saharanpur Road, Tehsil Jagadhri,
Yamunanagar, Haryana135101, India
Phone: +91 (0) 1732 271400 (Domestic)/ +91 98203 86606 (International)
Email: info@goldwoodply.com (Domestic)/ export@goldwoodply.com (International)
Website: https://goldwoodply.com/
Source :
Goldwood Industries