Got Your Six Support Dogs Names Nicole Lanahan Executive Director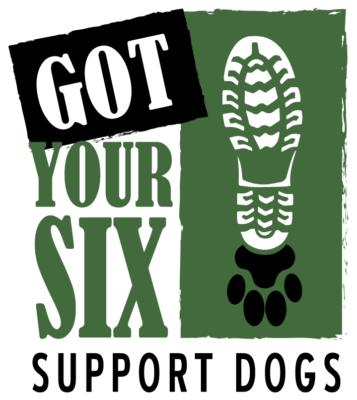 Press Release (ePRNews.com) - ST. LOUIS - Jun 07, 2017 - Got Your Six Support Dogs,a non-profit organization that helps veterans and first responders suffering from PTSD with a specially trained dog and therapeutic services at no charge, has named Nicole Lanahan as its Executive Director.
Lanahan is a certified professional dog trainer who has helped dog owners effectively communicate, bond, and modify unwanted pet behavior for over fifteen years. Along with pet obedience and behavior modification, Nicole has trained police, military, and service dogs.
In addition to training PTSD service dogs, Nicole also teaches pet obedience classes as well as comfort/crisis dogs for another non-profit based in Chicago, IL. Some of her past clients include former St. Louis Cardinal players, former St. Louis Rams players, police and military k-9 handlers, and local St. Louis television personalities. In her free time Nicole trains and competes with Tag, her three-year-old Australian Shepherd, in AKC agility.
"Got Your Six has a great track record of helping our heroes but we also have a long waiting list of veterans who wish to utilize our services. Hundreds if not thousands suffer from PTSD or some form of sexual trauma. Many can utilize the benefits of a specially trained support dog. I am honored to have the opportunity to expand our reach and mission as we take this organization to the next level of our growth," Lanahan said.
ABOUT GOT YOUR SIX SUPPORT DOGS
Got Your Six Support Dogs supports veterans and first-responders who have risked their lives to serve our country. Located in Collinsville, IL, outside of St. Louis, MO, Got Your Six is a 501(c)(3) non-profit organization. Its goal is to help those who struggle with Post Traumatic Stress Disorder (PTSD), as well as sexual trauma, receive a trained PTSD service dog at no cost to help them heal from the psychological stress of war and duty through the compassion and healing power of their loyal 4-legged companions. Funding and donations are essential to maintaining the vitality of the program. For additional information visit http://gotyoursixsupportdogs.com
Source :
Got Your Six Support Dogs