Grand Living Realty Adds Two Top Producing Agents to Sales Team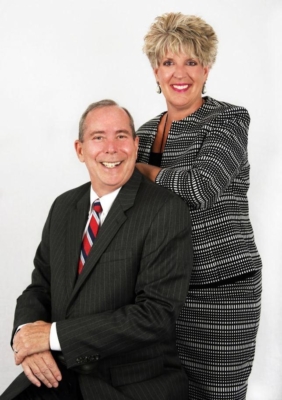 Press Release (ePRNews.com) - PALM COAST, Fla. - May 15, 2017 - Lindsay Dolamore, CEO/Managing Broker at Grand Living Realty, is pleased to welcome David I. Alfin and Tammy L. McIlvary to the Grand Living Realty team.
Alfin and McIlvary, are residents of Flagler County's Palm Coast and committed to life-long partnership in marriage.
"Alfin and McIlvary are a real estate power couple," said Dolamore. "We're thrilled they've chosen to expand their 'Exceptional Performance in Real Estate' marketing brand by joining Grand Living Realty – the addition of this duo greatly strengthens our team and I see a bright future for all of us."
Alfin has been a licensed real estate agent since 2008. He relocated to Florida in 2012, and after activating his real estate license, became heavily involved in the Grand Haven community, City of Palm Coast, and Flagler County joining non-profit boards and committees.
In meeting Alfin, one would assume he has spent his whole life in Flagler County. His graduation from the Flagler County Chamber Leadership Program furthered the depth of his knowledge of the economic development in Palm Coast and Flagler County as well as the businesses and organizations thriving within. He is also a graduate of the Inaugural Flagler Public Leadership Institute, first Flagler County resident graduate of Florida Realtors® Leadership Academy, and the recipient of the 2015 Flagler Palm Coast News-Tribune's and Palm Coast Observer's Best Realtor award.
Alfin is engaged in his community. He serves as a director on several local boards, including the Value Assessment Board, Flagler County Education Foundation, Flagler County Association of Realtors®, Flagler County Home Builder's Association and a member of the Flagler County Chamber of Commerce.
"I am deeply passionate about the Flagler County experience and all it has to offer," said Alfin. "This community is so much more than your typical Florida city – it proudly boasts rich history, exceptional lifestyle, and an abundance of opportunity!"
McIlvary, who has 32 years of retail and commercial banking experience in New York's Hudson Valley, earned her Florida real estate license in 2014 and offers a wealth of experience in new home and barn construction. She has a life-long passion for riding and training horses and is excited that daughter Melanie will graduate from Matanzas High School this month. 

"I love living in this beautiful community, watching my daughter grow up here, while also developing my passion for real estate," said McIlvary. "I never tire of assisting a family achieve their dream of buying or selling a home here in Flagler County."
The Exceptional Performance In Real Estate team may be contacted at:
David I Alfin (386) 585 0903 – DAlfin@GrandLivingRealty.net
Tammy L McIlvary (386) 585 5971 – TammyM@GrandLivingRealty.net
Source :
Grand Living Realty