Greenforce Offers Eco-Friendly Cleaning Services In San Francisco
Greenforce is a reputable company that offers eco-friendly house cleaning services to residential and commercial clients in San Francisco, USA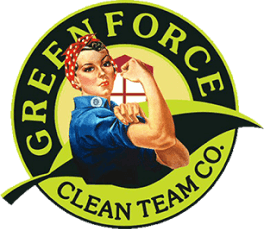 Press Release (ePRNews.com) - United States - Aug 15, 2023 - Greenforce, the original green cleaning company founded in 1993, proudly offers professional house and window cleaning services for the San Francisco Bay area. The cleaning experts are dedicated to providing a fresh environment by using eco-friendly green cleaning products for both homes and offices. Greenforce's commitment to sustainability and responsible cleaning practices sets the company apart from traditional cleaning services, making it a top choice for those who value a healthier and more sustainable lifestyle.
In response to a query regarding their eco-friendly cleaning methods, a spokesperson for Greenforce said. "Long before it was trendy to "go green," Greenforce was the first environmentally friendly house cleaning service in San Francisco, California. To maintain our position at the forefront of cleaning that is environmentally responsible, we constantly analyze and enhance our procedures. For instance, we make every effort to be as carbon neutral as possible and buy carbon credits to offset the gas used by our fleet."
Greenforce offers comprehensive cleaning solutions that are eco-friendly and effective. Their team of experienced cleaners use biodegradable and the least toxic products for cleaning your house and windows, ensuring that your home is not only clean but also safe for your family and the environment. Whether you need regular housekeeping service or deep cleaning, Greenforce caters to your specific requirements and offers flexible scheduling options to fit your needs. If you are looking for a company to call for house cleaning in San Francisco, you should consider Greenforce your top choice.
The spokesperson further added, "Since we've been refining our green cleaning methods for so long, we can complete any task. Although our solutions are more environmentally friendly, they are still tough on messes, and we can make any area of your home clean."
Greenforce, a worker-owned cleaning company with over a decade of experience, proudly serves residential and commercial customers throughout the Bay Area. With a team of highly experienced and trustworthy cleaners, Greenforce takes pride in the work they do and strives to provide consistent and reliable service for every customer. Many of their employees have been with the company for over a decade, ensuring that customers can trust the same great service every time. Those trying to find out what the San Francisco cleaning service price can be should visit the official website of Greenforce for details.
About Greenforce
Greenforce, one of the top house cleaning services in San Francisco, has a unique history that dates back to 1993, when it was known as Pacific Window Washing. The company was founded by a visionary woman who wanted to provide eco-friendly cleaning solutions that were both safe and effective. Over time, Greenway Maid evolved into Greenforce, as the company prioritized sustainability and environmental responsibility. Greenforce continues to be a leader in eco-friendly cleaning services, providing a wide range of cleaning options to San Francisco residents and businesses alike.
Contact Information
Greenforce
San Francisco, CA 94123
USA
Phone- 415 673 3266
Website- https://www.greenforce.biz/
Source :
Greenforce