HD PHYSICAL THERAPY Marks National MS Education & Awareness Month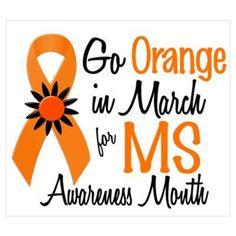 Press Release (ePRNews.com) - WAKEFIELD, Mass. - Mar 16, 2017 - March is National Multiple Sclerosis Education and Awareness Month! It is an effort by the Multiple Sclerosis Foundation (MSF) to raise the public's awareness of multiple sclerosis (MS). The vital goals of the campaign are to promote an understanding of the scope of the disease, and to assist those with MS in making educated decisions about their healthcare.
A diagnosis of MS does not necessarily mean that you will experience severe disability. MS is a disease of mobility, and physical therapy is indicated for the treatment of mobility deficits. A referral to physical therapy should come as early as possible in the course of the disease, before deficits can become disabling. With proper medical and physical therapy management, MS is viewed as a disease that can be managed over a lifetime.
The mobility deficits that are most often seen in MS patients are multifactorial. Loss of strength, range of motion, endurance, gait and balance occur as a result of a complex assortment of interacting factors. Physical therapists are uniquely trained to evaluate, assess and treat all of these mobility deficits.
Physical therapists can help many MS patients with their primary and their secondary symptoms. A primary symptom may be experiencing a lack of coordination, having involuntary movements or resisting movement (spasticity). Primary symptoms can gradually make you inactive, therefore leading to secondary symptoms, such as feeling tired, and experiencing tightness, pain and weakness, especially in the muscles and joints.
"Physical therapy cannot cure primary MS symptoms; at this time, neurological damage cannot be reversed. However, PT can be very helpful in teaching compensatory behaviors. These techniques can enable you to counteract the physical changes brought on by MS. They include learning new movement practices, strategies and equipment," says HDPT co-founder and president, Dr. Glenn D'Addario, MSPT. "The right therapy can also be very helpful with decreasing the secondary symptoms of MS. A trained physical therapist can teach you exercises you can use to strengthen and stretch muscles, while maintaining stability and mobility. This can improve your independence and quality of life, plus help relieve pain."
At HD Physical Therapy, ADVANCE Magazine's 2013 'Best PT Practice Contest' silver medalist & the Wakefield Lynnfield Chamber of Commerce's 2015 Business of the Year, we are committed to the health and happiness of our patients. Everyday we work to restore each person's maximal function with consistency and compassion. Offering distinctive, inventive and proven rehabilitation treatment, our devoted professionals strive to deliver a successful and enjoyable experience to every patient we meet. HDPT proudly serves the communities of Wakefield, Reading, North Reading, Wilmington, Lynnfield, Saugus, Melrose, Peabody, Stoneham, the North Shore, and Essex County, Massachusetts. For more information about HD Physical Therapy, please call 781-587-0776, or visit https://www.HDPTonline.com.
Source :
HD Physical Therapy