Healthbay Offering Safe and Effective Stamina Booster Capsules at Reasonable Prices
Healthbay, a reliable brand in the Indian healthcare and naturopathy market, is offering safe and effective Stamina Booster capsules at highly competitive prices in India.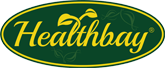 Press Release (ePRNews.com) - Delhi, India - Sep 06, 2019 - Healthbay has established a strong reputation for offering quality backed products and customer satisfaction in the Indian healthcare and naturopathy market. The Delhi based company offers a wide range of safe, effective and affordable products across various therapeutic segments. The selling is done through an easy to use, professional and responsive website built on the latest e-commerce technologies. Healthbay has perfected the art of order fulfilment, ensuring fast and efficient processing and then dispatch of the placed order. The purchase is quickly and safely delivered nationwide through some of the top carriers in the business. Customer support is also provided for full buying assistance.
The spokesperson at Healthbay recently stated, "Healthbay is an ISO certified company dedicatedly developing, manufacturing and marketing high quality yet affordable products for all sections of the society. Our broad product portfolio is divided into several categories, such as, but not limited to, diabetics, digestion, female problems, joint pain, personal care, piles, sex, slimming, and urinary tract infection respectively. Our offerings stand out in the quality of ingredients, result-oriented composition and complete safety assurance. Simply put, the user can expect speedy symptom relief and recovery without any side effects, unless otherwise stated."
Healthbay's personal care range includes Bayberry Premium Honey, PANCH Tulsi 100% Herbal, NONI Juice with Wheatgrass, and SPIRULINA capsules. Green Coffee extract capsules for slimming, Diabetes care juice 100% Natural for blood sugar, Leucorrhoea for female problems, Constipation capsules for digestion, Stone removal capsules for urinary tract infection, and Piles Care Capsules 100% Herbal for piles are also readily available. The company also produces and markets remedies for joint pain, including Healthbay NONI Juice with Wheatgrass, Healthbay Pain capsules, and Healthbay Pain Oil 100% Natural. The production takes place in modern, ISO-certified facilities in line with the established industry standards for quality and safety.
On Healthbay Stamina Booster capsules, the spokesperson further stated, "Men often face stamina issues that impact their sex life, confidence and relationships. The market is full of stamina boosters but most of them are unsafe, ineffective and inconvenient to follow. At Healthbay, we bring forth Healthbay Stamina Booster capsules with the goodness of nature. The capsules are a completely natural formula comprising 12 important herbs that help increase stamina and improve performance minus any side effect. It's a fast-acting formula usually delivering the desired results within three days of regular consumption."
Healthbay Stamina Booster comes with an optimal mix of Shatavar, Sudh Shilajit, Behman Safed, Musli Kaali, Musli Safed, Vidarkand, Jaifal, Javitri, Kesar, Lohbhasam and SudhKutchla respectively. Thanks to the natural ingredients in the products and  their Ayurvedic formulation, the Stamina increase tablet  can be taken for a longer period. It's easy to use as well – just 1 capsule twice a day with water or milk is sufficient to recover the lost stamina and confidence. The 60 caps pack comes at just INR 900, making it one of the most affordable stamina boosters currently on the market.
About Healthbay:
Healthbayfit  is a growing brand associated with safe, effective and affordable products for diabetics, digestion, female problems, joint pain, personal care, piles, sex, slimming, urinary tract infection, and other conditions. The company was set up in the year 2017 by Sri Mahesh Chawla, an authority in Ayurveda and Yunani medicine. Presently, Healthbay is offering the best Noni juice in India.
Contact Information:  
Healthbay
STORE ADDRESS
Plot 144, Amberhai Extn.
Phase 2 Sector 19
Dwarka Delhi-110075
Tel: +91 9717756049, +91 9891510049
Website: https://healthbayfit.com
Source :
healthbayfit