HealthCare Partners Appoints Patrick Adams as Chief Executive Officer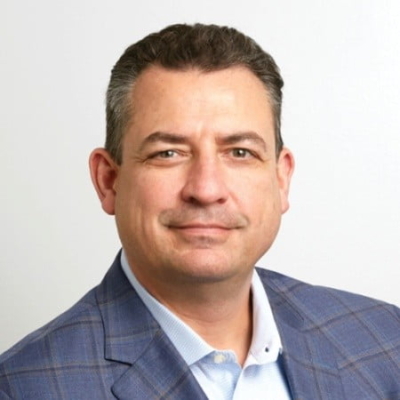 Press Release (ePRNews.com) - GARDEN CITY, N.Y. - Jan 26, 2021 - HealthCare Partners (HCP), the largest physician-owned and led IPA in the Northeast, has announced today that Patrick Adams has been named Chief Executive Officer effective January 1, 2021, and is responsible for all day-to-day management decisions and the implementation of the company's strategic and operational objectives.
Dr. Robert LoNigro will continue his role as President of HCP and is also named to a new position as Chief Physician Officer. LoNigro's efforts will focus on our physician partners with an emphasis on a unified provider strategy made up of medical cost management, quality, and provider experience.
Adams, a seasoned health care executive, comes to HCP with extensive experience in successfully implementing infrastructure enhancements, driving creative strategic planning and improving operational performance. His penchant for execution and ability to form innovative partnerships will be an asset as we look to continue our growth and positive impact on healthcare quality, access and cost in our communities.
"I am fortunate to have Patrick Adams join our team and bring his experience to HCP. Patrick and I are committed to continuing to grow our cultural brand, support our providers and employees, and bring HCP to future success," said Dr. Robert LoNigro. "His leadership experience in healthcare will continue to strengthen our promise to our providers – to help them deliver great patient care, support their financial success and to ease their administrative burden."
"I am thrilled to be joining such an outstanding team and am really looking forward to working with one of the largest and, if I may say so, most energized network of physicians in the country," says Adams. "I look forward to capitalizing on those partnerships as we accelerate a joint vision of better care, lower cost and superior experience into the future."  
Adams comes to HCP from Tandigm Health where he led an organizational turn-around that created transformational changes in healthcare quality, market-wide medical cost and patient healthcare experience through a focus on physician partnerships and service. Prior to Tandigm Health, Adams was the President of Transcend LLC and Vice President of Provider Development, Humana, where he was tasked with creating a national population health management services and technology company. At Transcend Population Health Management, Adams's strategic vision and implementation grew the organization to a multi-million dollar business. Adams has also held senior management roles with USMD, Sutter Health, Apria Healthcare and Cardinal Health.
About HealthCare Partners
HealthCare Partners is the largest physician-owned and led IPA in the Northeast, serving the five boroughs and Long Island since 1996. Our network includes more than 10,000 primary care and specialist physicians delivering services to over 200,000 members enrolled in Commercial, Medicare and Medicaid products.
Our Management Services Organization employs over 225 skilled staff members dedicated to ensuring practices deliver great care to their patients while effectively utilizing healthcare resources.
Media Contact
Jacqueline LoCastro
Assistant Vice President of Marketing & Communications
jlocastro@hcpipa.com            516.941.2192
Source :
HealthCare Partners