Helpful Technology for Elderly, Dementia Sufferers and Caregivers Featured in New Publication
Harris Communications highlights independent living aids for elderly, dementia patients and their caregivers in new brochure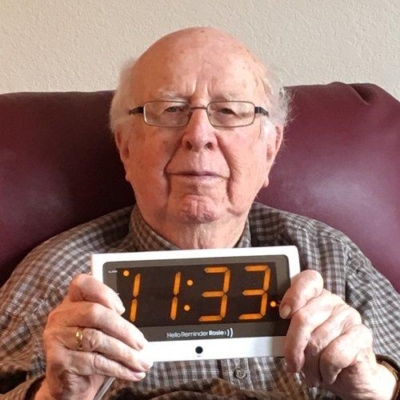 Press Release (ePRNews.com) - EDEN PRAIRIE, Minn. - Jun 19, 2017 - Dedicated to helping the elderly and their caregivers live life to its fullest, Harris Communications, Inc. has published a new brochure highlighting its independent living aids for the elderly, including dementia aids, emergency alert devices and assistive listening devices for the hard of hearing.
Harris Communications offers many assistive devices for the elderly and their caregivers. Dementia aids include talking alarm clocks that remind seniors to take their medication or attend events, amplified phones with photo speed dial, and day and time clocks that reduce anxiety for memory loss sufferers by helping them keep track of the day of week, month and year as well as time of day. Emergency alert devices include emergency pendants, caregiver pagers, fire alarm clocks that will wake you to fire alarms with a loud alarm, flashing alert and bed-shaking vibration, and amplified emergency phones that automatically call emergency contacts until someone is reached.
Harris Communications also offers thousands of assistive listening devices, including personal amplifiers to help the hard of hearing hear conversations better, amplified and captioned phones, and TV listeners that amplify the TV without disturbing others.
Celebrating 35 years of helping the hard of hearing and deaf live life to its fullest, Harris Communications provides more than 2,000 solutions for all levels of hearing loss as well elder care products.
Learn more at www.harriscomm.com, or call 1-877-539-7445 to request a free brochure. A digital copy of the brochure is available at http://online.flipbuilder.com/wuzc/tfjr/mobile/index.html.
About Harris Communications, Inc.
Based in Eden Prairie, Minnesota, Harris Communications, Inc. is a leading supplier of hearing loss solutions for people with all levels of hearing loss. Since its founding in 1982 by Dr. Robert Harris, himself a member of the Deaf community, Harris Communications has helped millions of Deaf and hard of hearing customers enjoy their lives to the fullest by providing expert advice and a wide range of more than 2,000 assistive devices and educational resources. The company's product line includes alerting devices, phone and TV amplifiers, personal amplification systems, tinnitus maskers, books and media and much more. Harris Communications also supplies ADA compliance products and hearing protection equipment.
Source :
Harris Communications

Business Info :
Harris Communications
15155 Technology Drive
Eden Prairie, Minnesota - 55344 United States
Phone: 952-388-2152
Website:
http://www.harriscomm.com