How 3D animation video can help boost your business in 2023?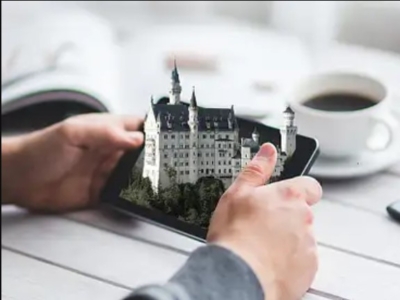 Press Release (ePRNews.com) - Subang Jaya, Selangor, Malaysia - Apr 25, 2023 - 3-D animation is the process of creating an optical illusion of digital objects moving through 3-D space. Despite 3-D being quite complicated to create, it gained popularity among animators and audiences alike due to its ability to take the audience on a journey and grip them into the world of storytelling. In fact, according to 90% of marketers, taking 3D Animation Services has resulted in them generating more leads, and for 87% of them, it has helped increase sales.
Here's how 3-D animation services will help boost your business in 2023.
Irrespective of the notion that video marketing might be complicated and expensive, investing in 3-D animation services can help you create brand awareness, drive traffic to your business, and help boost the sales of products and services.
Engage the customers
The increasing number of social media users across the globe demonstrates how people love consuming online content. Since videos are composed of sounds and visuals, they powerfully captivate the audience. It is entertaining and informative simultaneously, and it builds amazing communication among your customers.
With the help of a 3D Animation video by a 3D Animation Company, a business can easily capture the audience's attention and use it as a medium to showcase its product, tell a story, and promote services. It can lead to a higher conversion rate and an opportunity for the customer to better connect with the brand.
Provides faster results
If the 3-D videos are visually appealing, relatable, easy to comprehend, and easily shareable anywhere, chances are that they will reach the audience much faster, thereby increasing the sales of the product and services and helping you earn money.
Making the comment section, likes, and feedback option on the video accessible provides the freedom to the audience to better reach out to the brand and share their views on the particular product or service.
Builds reputation
3-D animations, with their powerful visual effects, can make the product or service unforgettable for the audience. As an impressive tool used for marketing, 2D Animation 3D Animation in ads can make your products and services stand out among the competition.
You can help the customer navigate through the concept you want to convey by including features such as simple animations. Your clarity of thoughts reflected in the video will leave a positive image of your brand with the audience.
Rank better on search engines
In order to increase SEO efforts, 3-D animation videos can aid in the process. Though content is still important and you have to regularly work on your website to rank higher on search engines, using 3-D animation videos can prove to be immensely helpful.
Search engines like Google prioritize video content for their users. According to the report published by Wyzol, 79% of customers are convinced to buy a product after they watch the video.
Helps the audience understand your product
It is natural for customers to buy products when they completely understand what a product is and what it does. 3-D animation videos are an amazing way to make your audience understand what a product is going to look like. The visual element helps customers relate to the product with ease.
3-D animations are a fantastic way to provide information about the product. It helps make the product relatable to the audience and strikes an emotional chord with them that compels them to buy the product in the end.
Showcases business efficiency
The continuous development of technology calls for businesses to be technologically updated too. Gone are the days when marketing was done traditionally. In order to stand out from the competition these days, it is pertinent to make your products and services stand out from the rest and communicate effectively to the audience.
3-D videos are just the right way to do that. They present a strong image of your business by showcasing how technologically updated you are. Plus, the flexibility that 3-D animations from 3D Animation Services provide helps the business make last-minute changes and communicate the overall vision of the brand in much less time.
Summing Up
3-D animations are a necessity these days, not just a mere need. With the rise of competition in the market, grabbing the attention of the audience is a must and can be easily achieved by 3-D animations. With 3-D animation, your business can drive more sales, engage users, and creates a strong presence among your customers.