How to Get Information and Knowledge about Documentation
These were some of the important services doled out by SirHow. There are more to SirHow than these.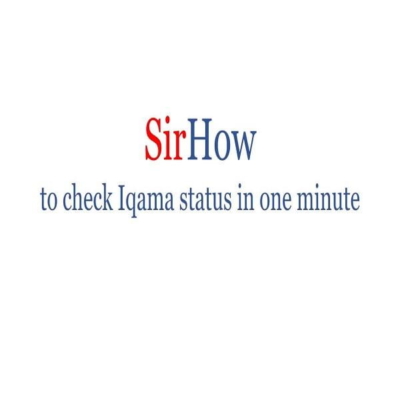 Press Release (ePRNews.com) - DELHI, India - May 13, 2017 - Doling out an abundance of information and knowledge, with an aim to help everybody out there to get through the regular activities; SirHow is the one stop solution for all your queries and doubts. Driven with the zeal, to ease out on your day-to-day problems, SirHow helps you with the right answers in the easiest manner possible.
Following a clear-cut step-by-step guide for its users, the particular website was designed with the sole objective to make your life an easy one.
SirHow helps you with its unique Technical tricks and tips, Career guide, Useful videos and International Travelling.
These are some of the important services by SirHow
Solo Travel Guide to India
SirHow with its exclusive guide helps you to travel alone. Solo travelling is not as easy as it as it sounds, but with SirHow's A-Z procedures on how to get around the country alone, you won't find it challenging anymore.
ECR Stamp removal from Indian Passports
Starting from elaborating on what is ECR on passports, to detailed information on the required documents for Non-ECR, and from giving you a fare idea on the fees structure for the purpose of ECR deletion to the common queries related to ECR, SirHow has all the answers at your disposal.
Caste Certificate Obtaining Guide
SirHow explains in full-fledged information on how to apply for caste certificate in Delhi. Not only does SirHow eases the procedure of application but explains on the form filling and the required documents as well.
Career in Writing made easy
Many are passionate about writing and few are quite obsessed into making it their core profession. SirHow teaches you to take up on this writing career like a pro, with sufficient details on the career details, scope and the rough idea on the amount of bucks you are likely to make out of it. Also, it helps you through all the most asked questions pertaining to writing career.
The hows of bank complaints
Keeping in mind about the flaws and issues of the bank, SirHow helps you to lodge a complaint against the bank sans inviting any troubles for yourself. With a detailed study on how to file the complaint, SirHow gets you through all the procedures that are required to file a complaint and gain necessary results.
All about Qatar Traffic Violation
SirHow provides you with the simple procedure to check on traffic violation status that too in online and helps you with paying fines if you have breached them. The website gives you a thorough study on the Qatar Traffic Violation.
Qatar Visa Check
SirHow helps you with a thorough guideline on how to renew your passport upon its expiry, the documents require for renewal, the visa check procedures, and renewal procedures.
Saudi Visa Check
Sirhow provides you with a simple procedure on checking your Saudi visa in online. Clearing all your doubts, issues and queries, SirHow helps you to seek the Saudi visa status by a clean-cut procedure.
Log into https://www.sirhow.com/ to fetch any answers and solutions to life or to know more about the website it goes without saying that SirHow makes life easy.
Source :
SirHow

Business Info :
sirhow
India