Hsvdating.biz Website Simplifies Dating For HSV Singles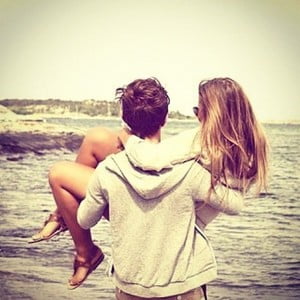 Press Release (ePRNews.com) - Texas - Sep 27, 2019 - Searching for a dating site or community where you can find people living with herpes? Today, an array of dating site has been introduced over the net with various perspectives. Nevertheless, it doesn't mean that being an HSV Single, you don't hold a chance. Wave off such thought from now, as you can easily walk along with Hsvdating.biz. It is a dating site, where all Herpes singles are welcomed with love.
A positive dating platform

It is a  dating site for HSV singles. Here the concept is not only to help them in finding love but also to make them aware of what is HSV all about. It says that herpes is not a disease that means your life has reached an end. With proper care and concern, it can be brought down. The attitude of the website is extremely positive, so if you are Herpes single and want to be a part of such a community, then don't waste any more time. Along with this, there will be no kind of discrimination or judgment that you will go through; instead, it will turn out as a lovely affair of your life.
Date with no boundaries

Whether you are a man or a woman, there is nothing that will stop you. Hsvdating.biz is for everyone who is struggling with herpes is unable to find a resolute. It is quite a fact that finding HSV singles offline is a tedious job, but with Hsvdating.biz, it is elementary just like sipping tea while chilling in your home.
No security stress

If you are concerned about security while being a part of a herpes dating website, then there is nothing wrong about it. Moreover being an HSV single, things can be tough, when it comes to security. Don't worry as things will go easy with Hsvdating.biz for sure. The data shared by the members will not get addressed by the third party. The entire member base will get to be a part of the robust platform and will be informed about the happening of the site right into their email.
User-friendly platform

Hsvdating.biz is a herpes dating site where you will not be asked to wander here and there. Everything related to the signup process, functionality, along with terms and conditions are clearly mentioned on the home page. The website will help you with 93% of accuracy with no hassle in the wholesome process. Also, you will get excited to know that the herpes dating site is free for all where you can easily find a perfect match in minutes.
Podium of knowledge

It is hard to find knowledge about herpes over the net plus it might be challenging to share the concern with others too. In such a scenario, Hsvdating.biz will act as your companion, where you can ask all your queries and expect answers only from experts only.
Give some time overthinking about love and jump over the sign-up process of Hsvdating.biz. It is nothing but heaven for the HSV Singles who are eagerly waiting for someone special
Source :
http://www.hsvdating.biz