Huntington Beach Tax Experts Assist Personal and Businesses that owe Back Taxes to IRS
Nationwide Tax Experts assists those owing back taxes to the IRS on the Eve of New Tax Bill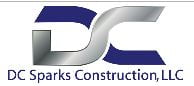 Press Release (ePRNews.com) - HUNTINGTON BEACH, CA - Mar 22, 2019 - With the upcoming tax changes, this is not the year to be behind on your taxes. Many business owners and individual persons will see changes as they file their taxes in 2020. Many have fallen behind on their taxes at one point or the other. It's not unusual. However, the more time that passes before the problem is addressed, the farther behind you will fall. With the tax changes coming in 2020, it is essential to have the issues resolved before the new changes take effect.
Nationwide Tax Experts help numerous clients that have fallen behind on their taxes. Tax problems are solved, and clients do not have to face the stress associated with tax issues. The IRS can be intimidating, which is where Nationwide Tax Experts can help. Your tax debt will be negotiated down to the lowest possible rate allowed, ensuring you do not go bankrupt trying to pay your taxes. With their three-step process, they provide customer satisfaction and results. The first thing they do is investigate. They open a case and learn the information that the IRS holds. They will then figure out what they are going to have to do to resolve the issue. This is the first step of developing a practical solution. The next thing they do is communicate with the IRS. The IRS can be intimidating, and no one really wants to talk with them. Nationwide Tax Experts have been working with the IRS for years and know how to speak to them. They know how to negotiate and get what you need. The final step is to resolve the issues and get the tax debt down to the lowest possible rate.
Nationwide Tax Experts works with an extensive range of clients and offers different services. The primaryservice is tax resolution. They resolve the tax issues their clients are facing and remove the stress associated in dealing with the IRS. They also offer consultations. If you have a problem that you are not sure how to handle, Nationwide Tax Experts can help. They can show and speak with you about how to handle the problem. If you own a small business, you may find yourself in a position where you need tax relief. Nationwide can help with this as well. They will partner with you as you navigate through the waters to find a solution. There are many reasons that people procrastinate filing taxes. Once they forget to file or don't file, they may be reluctant to get back on track because they don't want to face the consequences. Nationwide can help with this as well and help get you back on track. Individuals that are self-employed are faced with numerous unique challenges when it comes to taxes. Nationwide Experts can help navigate these issues as well.
Call or email us today for more information on how to solve your tax problems!