Imperial Security Provides Tailored Security Solutions for Businesses of All Sizes
At Imperial Security, the safety of both clients and employees is considered the highest priority, and they take extra measures beyond legal requirements to provide exceptional protection.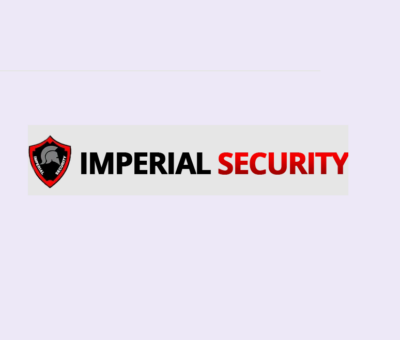 Press Release (ePRNews.com) - Richmond, British Columbia - Apr 22, 2023 - Trust in Imperial Security, a company dedicated to providing exceptional protection. Imperial Security prioritises the safety of its clients and their properties, offering a comprehensive range of security services for both residential and commercial properties. They utilise state-of-the-art technology and a team of highly-trained guards to prevent vandalism and other criminal activity. The company is committed to exceeding client expectations to provide peace of mind. Their expertise and experience make them an ideal partner for safeguarding assets, ensuring a secure tomorrow. With Imperial Security, clients can rest assured that their property is safe and protected from potential threats.
A spokesperson of Imperial Security recently said, "Hiring a security guard for your office is a wise decision to ensure the safety of your property and employees. At Imperial Security, they have the expertise and experience to provide unarmed guards or 24/7 monitoring services customised to your needs. They recognise the importance of safeguarding your assets and ensuring the well-being of your employees, which is their top priority. With Imperial Security, you can rest assured that your business is in good hands, providing you with the peace of mind you deserve. Trust them to deliver top-notch security services and effectively protect your office. Choose Imperial Security for exceptional security solutions that meet your unique requirements."
Want to alarm response security service? Imperial Security is a leading private security firm that provides guard services to residential and commercial clients. They offer customised security services tailored to meet each client's unique needs, from home protection to monitoring while on vacation. With numerous exceptional qualifications and certifications, they are the perfect choice for security services. The company takes pride in providing excellent customer service by working closely with clients to understand their specific requirements and being readily available to address inquiries and make modifications. Trust Imperial Security for outstanding security solutions and exceptional customer service.
The spokesperson further stated, "Imperial Security offers leading security solutions tailored to businesses of all sizes. They understand that every business has unique security requirements and offer a broad range of services to address those needs. Their expertly trained guards are available 24/7 to detect and respond to potential threats, with services that include guard tours, event security, and more catering to your needs. Imperial Security provides state-of-the-art security equipment, such as surveillance cameras and access control systems, which can be customised to your requirements. Their installation and maintenance services ensure your security system is always in good working order. Choose Imperial Security to provide top-notch security solutions and keep your business safe. Contact them today to learn more."
Want to hire the best guard security services? Imperial Security is a reputable and dependable provider of high-quality security services in Calgary, where security is paramount. The company prioritises meeting its customers' unique needs and has a clear vision for achieving this goal. With over a decade of experience and a team of full-time office staff, Imperial Security is equipped to handle any security requirement, even during challenging periods like late nights or weekends. Their commitment to providing reliable and efficient security services has earned them a reputation as a trusted partner for safeguarding businesses and assets in Calgary. Count on Imperial Security for expert security solutions and peace of mind.
About Imperial Security
Looking for a Canada guard security company? Imperial Security is the preferred option for proficient and reliable security services. Their exceptional team of guards is extensively trained and equipped to handle any circumstances, ensuring your property is secure and protected throughout the year. Whether you require ongoing monitoring or additional security for events, Imperial Security has the expertise and resources to provide efficient and effective solutions tailored to your needs. They understand that security is not a one-size-fits-all solution, and they work closely with clients to understand their unique requirements to provide personalied security solutions. With Imperial Security, clients can trust their experienced guards to secure their property, enabling them to focus on other important aspects of their business. Choose Imperial Security for unparalleled security services and protection, and have peace of mind knowing that your property is in safe hands.
Contact Information
Imperial Security
Suite 2255, 4871 Shell Road
Alderbridge Business Center
Richmond, British Columbia
V6X 3Z6 Canada
Tel: 604-231-9973
Email: info@imperialsecurity.ca
Web: https://imperialsecurity.ca/
Source :
Imperial Security