Injectables and Dermal Filler Review: Filler Comparison and FAQ's
We are set to review the best fillers from the most trusted brand names that have given impressive results to numerous clients.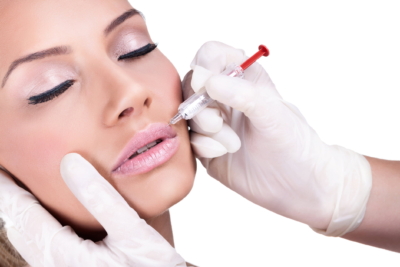 Press Release (ePRNews.com) - New York City, NY - Nov 09, 2017 - Injectables and Dermal Filler Review: Filler Comparison and FAQ's
By: Dr. Omar Ahmed
We have been using dermal fillers for years reducing fine line and wrinkles, restoring volume and shaping younger facial appearance. With a huge variety of dermal fillers available on the market, it can be daunting choosing the right one. We are set to review the best fillers from the most trusted brand names that have given impressive results to numerous clients.
What is a dermal filler
Most of the dermal fillers are composed of a hyaluronic acid compound. The reason dermal fillers contain hyaluronic acid lies behind its natural purpose. This compound is formed in the human body and plays a vital part in skin regeneration. Scientific advancements allowed us to synthesize hyaluronic acid taking advantage of this amazing functions. Currently, are used for both- dermal and lip injections. We will focus our attention mostly on dermal injections.
Different Fillers Serve Different Purpose
Not all fillers are made the same. The reason why scientists developed such a wide variety of dermal fillers is that they work differently. While years ago, it was simply about smoothing facial wrinkles and blocking muscle nerves, modern-day fillers focus on facial volume enhancement and a restoring a young looking facial appearance.
Dermal Fillers that Restore Facial Volume
Juvederm is one of the most trusted brands on the market, offering fillers that restore facial volume, smooth wrinkles and even enhance lip volume. Juvederm Voluma was precisely developed to recover age-related volume loss around cheeks area. After an injection, your cheeks will be lifted and at the same time, your nasolabial folds will become less prominent due to the lifting effect in the cheeks area. Another filler that works specifically to improve facial volume if Restylane Lyft. Both of the fillers are FDA approved for facial volume enhancement, has been tested thousands of times. The difference between these fillers is that Voluma tends to last longer than Restylane Lift, however, the latter one shows the more dramatic effect and considered to be more potent.
Fillers that Diminish Fine Lines and Wrinkles
There is a wide selection of fillers, that were designed to restore young looking appearance when diminishing age-related fine lines and wrinkles. Juvederm produces Juvederm Vollure– dermal fillers that corrects moderate and severe wrinkles for a period of up to 18 months. Radiesse is a new generation filler that acts like a volumizer-improving facial volume loss but at the same time can correct age-related wrinkles. Radiesse is different from Juvederm Vollure because it's acting ingredient is calcium hydroxylapatite. Both of the fillers can last between 12 to 18 months.
What About Botox?
This review would not be complete without botox injection review. Botox has been longest on the market and remains to be a great option for those who strive to look younger. Botox active ingredient- botulinum toxin blocks muscle nerves. As a result, your skin smoothes outs leaving only a younger appearing facial expression. Botox lasts around 4-6 months and can be repeated shortly after. Botox competitor- Xeomin acts similarly and has the same active ingredient, however, it does not contain any additives, therefore our cells are likely to resist Xeomin effects.
Dermal Filler Injection FAQ
1.Are those fillers safe?
They are definitely safe! All of them are FDA approved and has been tested thousands of time prior their release on the market.
2.Do filler injections hurt?
Not at all. There is minor discomfort associated with dermal injections, however, lidocaine can be administered before the injection, making the entire process easy and tolerable.
3. Is there a recovery process after the injection?
Basically, there is no recovery from these injections. Usually I advise to stay for another 30 minute or so at your medspa but afterward, you are free to continue with your day. Some redness or bruising may occur, however, this can be covered with makeup and subsides within 48 hours.
4. When will I see my results?
Everyone is different, therefore clients can expect results to appear within a timeframe of 2-5 days.
5. Which dermal filler should I choose?
Prior any injections, make sure to visit your medspa for a consult. Typically medspas offer them for a small fee or even for and a doctor will be happy to discuss your options.