Intergalactic funksters Parliament & George Clinton bring the Funk to Guardians of The Galaxy Vol. 2
Guardians of the Galaxy Vol. 2 Mixtape and film bring the Parliament smash "Flashlight" to a new generation on May 5th. Guardians Director James Gunn offers: "It's just one of my favorite Funk songs."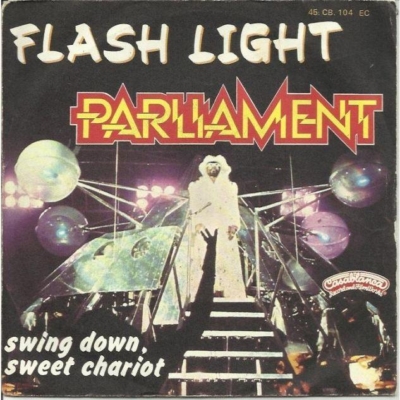 Press Release (ePRNews.com) - LOS ANGELES - May 05, 2017 - The Parliament Mothership will take another lap around the galaxy this weekend when Guardians of the Galaxy Vol. 2 launches May 5th. Thirty-nine years ago this spring, "Flashlight" the enduring smash by the long running funk collective headed by George Clinton, peaked at #16 on the Billboard Hot 100 chart on April 22, 1978 following its three week run from March 4 – 18 at #1 on the Billboard R&B Chart.
Upon learning that "Flashlight" had secured a role in the second installment of Guardians of the Galaxy, the forever clever George Clinton shared his enthusiasm for the now legendary tune.
"Everybody's got a little light under the sun! With Bernie Worrell, Bootsy Collins and Parliament-Funkadelic, "Flashlight" is all that it was supposed to be under these circumstances…"the Sh*t!" " – George Clinton
Archie Ivy, a member of Clinton's management team and a longtime confidante offers "George Clinton writes timeless music. When a dancefloor smash like "Flashlight" moves the young people of today as much as it did when it was released nearly 40 years ago, it's something quite remarkable."
Guardians Director, James Gunn explains in Billboard "We have a real amazing group of songs that, like in the first movie, I wrote into the script. They are a part of the storytelling. Each song is very specific to the scene where it's placed."
For those who plan to see the film opening weekend, Gunn shares his love for "Flashlight" in Rolling Stone. "It's not hard to picture Baby Groot dancing to this one. You'll see, but it's just one of my favorite Funk songs."
George Clinton and Parliament-Funkadelic are currently on tour in Europe. Visit www.georgeclinton.com for information on international dates and appearances.
Source :
The Ovation Agency