Irvine-Based Your Marketing People Launches Video Tips Series
Digital Marketing Expert Advice for Businesses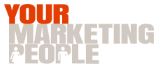 Press Release (ePRNews.com) - Irvine, CA - Jun 27, 2019 - Your Marketing People recently launched an educational video series of digital marketing tips and tricks to help brands build brand awareness and gain exposure through innovative marketing strategies. The new video series on their YouTube channel introduces clients to the team members, who each offer expert advice specific to their digital marketing specialties, including SEO, email marketing, video marketing, and more.
"Through this series, we want our clients, and potential clients, to get a sneak peek into what drives us as digital marketers," says Emily Briggs, video production manager at Your Marketing People. "We are a highly collaborative group of marketing people who focus on each client's goals and then build a strategy across channels to drive the best results."
In addition to launching the new video series, Your Marketing People offers video production services to their clients in the form of lifestyle videos, testimonials, social media videos, and advertisements. "A compelling video engages your customers through visual storytelling—giving you an edge over the competition," says Briggs. "Our team focuses on delivering the right message at the right time to your customers."
Your Marketing People creates innovative videos to help clients build brand awareness and deliver engaging messages to their ideal customers. For Walker Foods, which has produced the famous El Pato sauces for more than 100 years, Your Marketing People focused on the rich history of the company to tell its unique story through video. For another client, Your Marketing People created an engaging testimonial video to give a glimpse into the intricate work of the specialty chiropractic office, San Francisco Upper Cervical.
Upon hiring Your Marketing People for video production services, the dedicated team builds the full marketing strategy from pre-production through video completion and delivery. Clients can expect to receive a fine-tuned video strategy (including concept, shot list, interview questions, etc); a well-planned and properly executed film shoot; video editing with music; and a finalized version ready to market on the channel of choice to best achieve the client's goals.
Your Marketing People serves clients locally in Orange County, California, as well as Los Angeles and surrounding areas, and internationally in Canada and other countries. The video team is available to travel to the location of the client's choice to film the video (travel fees apply).
See more of Your Marketing People's video marketing work here. Subscribe to their YouTube for more expert digital marketing tips.
About Your Marketing People
Established in 2017, Your Marketing People is a Southern California-based digital marketing agency specializing in paid search, SEO, and content marketing. Our team of data-driven analysts and creative strategists works in unison to develop a holistic marketing approach for high-profile B2C companies and educational institutions across North America.
To learn more, visit YourMarketingPeople.com, and follow us on LinkedIn, Facebook, and Instagram.