Joe Simon Boulevard Highway 1 (LA 1)
Louisiana HWY 1 Renamed After Grammy Award Winner And R&B Legend, Joe Simon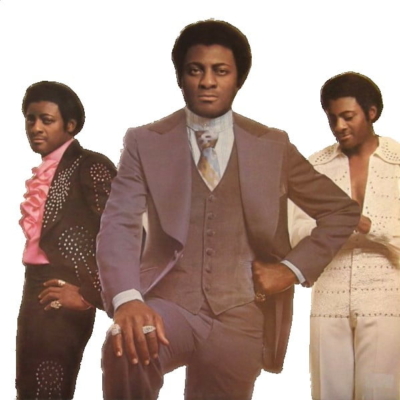 Press Release (ePRNews.com) - NEW YORK - Aug 08, 2017 - The Joe Simon Boulevard Dedication will be held in Simmesport, Louisiana on Thursday, August 24, 2017, at 12:00 pm. A portion of the land where Joe Simon picked cotton on in Simmesport, Louisiana became Louisiana Hwy 1. A portion of LA Hwy 1 within the city limits of Simmesport, Louisiana is now called "Joe Simon Boulevard."
Louisiana Highway 1 (LA 1) is a state highway in Louisiana. At 432.2 miles (695.6 km), it is the longest numbered highway of any class in Louisiana.[2] It runs diagonally across the state changing to Joe Simon Boulevard through Simmesport, Louisiana connecting with Martin Luther King Jr. Street.
"I, Joe Simon proudly wear the honor of being born in Simmesport, Louisiana. During my young life in Simmesport there wasn't much for young people to do except work in the cotton field and pick cotton."
The town of Simmesport was founded by Bennet Barton Simmes (1811-1888), one-time owner of White Hall Plantation, which was located on the opposite bank of the Atchafalaya River. Simmes' home was used as the military headquarters for the Union's Red River Campaign (1864) during the American Civil War.
Simmesport, is the gateway to Avoyelles Parish. It's located on the banks of one of the deepest and richest rivers in the world the Atchafalaya River. The Atchafalaya connects to the Mississippi River and flows into the Gulf of Mexico.
Planters typically bought slaves from the markets in New Orleans, where they had been taken via the Mississippi River or by the coastal slave trade at sea. Solomon Northrup, a free black from Saratoga Springs, New York, was kidnapped and sold into slavery; he was held for nearly 12 years on plantations in Avoyelles Parish and was freed in 1853 with the help of Marksville, Louisiana and New York officials. Northup's memoir was the basis of the 2013 movie "12 Years A Slave."
The Joe Simon Boulevard project began in 2016 spearheaded by the dynamic and awesome Mayor Leslie Draper III, our first black Mayor of Simmesport, Louisiana. Special thanks to Mayor Draper and the wonderful town and community of Simmesport, Louisiana.
I'm elated to have been given the awesome opportunity to be the first African American Mayor of Simmesport, Louisiana. And to facilitate the vision of renaming Louisiana Highway 1 (LA 1) in Simmesport , Joe Simon Boulevard.
This is the kind of change that's conducive for community empowerment, provoking tourism and honoring humble beginnings.
This was God ordained, Board supported, community embraced, presented to the House of Representatives (HB100),passed the House and Senate "uncontested" and now signed by our governor of Louisiana, Governor John Bel Edwards.
We extend an invitation to tourists to visit this historical landmark, experience our culture and home town of a living legend, Joe Simon.
The Dedication of Joe Simon Boulevard is set for Thursday, August 24, 2017, @ 12:00 pm
Leslie Draper III
Mayor of Simmesport, Louisiana
https://joesimonministries.org
Source :
AFJM News