John Casavant Opens New Home Helpers Home Care Business
Home Helpers of Tri-County serves Wooster, Mt. Kisco and Carmel in New York and Danbury in Connecticut as well as the surrounding areas.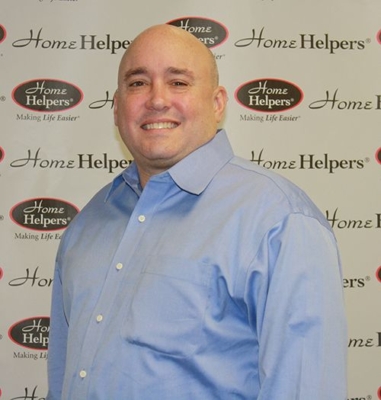 Press Release (ePRNews.com) - MOUNT KISCO, N.Y. - Aug 01, 2017 - People in Westchester, Putnam and Fairfield counties now have a new care option with Home Helpers Tri-County, a new business locally owned and operated by John Casavant.
Home Helpers is the nation's leading franchise specializing in comprehensive home care for seniors, new mothers and individuals needing recuperative and continuing assistance. Casavant is committed to providing the best client experience and care outcomes in the Tri-County. To help meet this vision, Home Helpers will offer complimentary 24/7 Direct Link monitoring for each home care client. Through Direct Link Home Helpers also offers a fall sensor with GPS location, automated medication dispenser and in-home monitoring. Home Helpers of Tri-County serves Wooster, Mt. Kisco and Carmel in New York and Danbury in Connecticut as well as the surrounding areas.
"Home Helpers is a reliable health care partner with the best-trained, most compassionate caregivers. For many seniors and people needing care, working with Home Helpers means being able to stay safely and comfortably in the comfort of their own home for less than it would cost to move into a care facility," Casavant said.
With Home Helpers, each individual client receives services tailored to meet their specific needs by caregivers who become an extension of their family. Home Helpers of Tri-County offers free in-home consultations and works with each client to create a flexible, affordable care plan based on a person's individual needs. Services offered include personal care such as grooming, bathing, ambulation, medication management and care management as well as respite care, meal preparation, laundry, light housekeeping, companionship and transportation.
Prior to opening Home Helpers, Casavant retired from MetLife after 15 years. The idea to open Home Helpers started with Casavant's parents.
"My father passed in April of 2016 and my mother struggled to care for him for the last five years of his life. She sacrificed a lot of time with her grandchildren so she could care for him and, I think, there were times when he was humiliated that he needed her help. That got me thinking that there had to be a better option for families," Casavant said. "I did a lot of research and I decided the best way to help the people in my community was the build a reliable, trustworthy and compassionate in-home care business."
Casavant is a father of two and a member of both the South Salem Fire Department and the Lewisboro Volunteer Ambulance Corp. He's also a Sunday School teacher with Katonah United Methodist Church and a Den Leader with Troop 154 Cub Scouts in Golden's Bridge, New York.
For more information about how Home Helpers can serve you and your family, call (914)888-6740, email JCasavant@HomeHelpersHomeCare.com or visit http://HomeHelpersHomeCare.com/Westchester.
About Home Helpers
Founded in 1997, Cincinnati-based Home Helpers is one of the nation's leading home care franchises. With an ongoing commitment to helping people live healthier, more independent lives in the comfort of their own homes, Home Helpers works with seniors, new and expectant mothers, those recovering from illness or injury, and individuals facing lifelong challenges. Home Helpers is affiliated with Direct Link, a national provider of 24/7 emergency response systems and vital signs monitoring units. For more information about the company or about how you can open your own Home Helpers franchise, visit www.HomeHelpersHomeCare.com.
Source :
Home Helpers