JRE Sets The Pace In The Hose Manufacturing Industry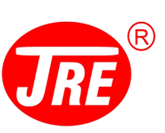 Press Release (ePRNews.com) - MUMBAI, INDIA - Feb 19, 2019 - JRE Private Limited is a leading company in manufacturing of flexible hose assemblies and fittings. The manufacturing division produces rubber, composite, PTFE a stainless steel hoses for different industries. The company commenced its operations as a manufacturer of low-pressure hoses. It has since then diversified its operational scope to include being a technology service provider to various companies in the world. The company currently offers a wide range of hose suitable for different industries.
Asked how the company has managed to remain at the top all along, the company's spokesperson said, "At JRE, the customer is king. This has been our culture for the longest time. We therefore take all measures possible to ensure that our customers get the best from us as the lead chemical hose manufacturer. For instance, a happy customer is one who has received good value for their money. This explains the reason why our team follows a number of procedures during manufacturing. This is all in a bid to ensure that the quality of our products surpasses our clients' expectations in both durability and fitness for purpose."
JRE has diversified its manufacturing scope, which has in return increased in conversion rates. For example, the company manufactures from rubber hoses, corrugated SS Flexible hoses, PTFE (smooth) & (convoluted) bore flexible hoses all the way to Ducting and an array of many other products. This has made the company the number one stop for many industries. This is because most of the industries are likely to find the products they are looking for at JRE. It is moving toward being the one stop hub in the industry.
The company's spokesperson further said, "Every client is equally important to us. Our team has been trained to treat all clients equally and with total respect and courtesy. This has in a v big way given our clients the feeling of acceptance. No one feels left out whether they come looking for Finn Power in India or any other product within our array of products. All this sums up to professionalism which has elevated us to the place we are in. Professionalism has earned us credibility as clients know that they can trust us to deliver in accordance with their needs in full. Making every client comfortable dealing with us helps us gain a larger pool of satisfied clients."
JRE has its own in-house modern technology. This has made it a pioneer in the hose assemblies industry. The use of the technology by the company has enabled it produce premium quality products such as their flexible Teflon Hose . It has also given them the ability to diversify the features of their products. This helped them capture the attention of most clients in various industries.
About JRE
JRE Private Limited Company was found in 1981 by the Late Shri.J.M Mehta. He is the founder of JR Group of Companies. The vision of the company was to become the leading manufacturer of Flexible Hose Assemblies and to provide services to every industry where flexible connections are required.
Source :
https://goo.gl/maps/AjEmtRsk39z