Keroser Offers Quality Yet Competitively Priced Indian Hair Extensions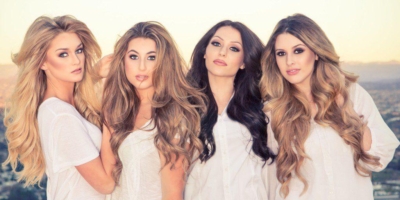 Press Release (ePRNews.com) - Guangdong, China - Jun 01, 2017 - Be it hair fall, thinning of hair or just for fun, women do require ideal hair products to achieve their beauty goals. Catering to such women all across the globe, Keroser is a distinguished manufacturer and retailer of quality hair products. Using advanced technologies and virgin human hair exclusively, Keroser manufactures a wide assortment of hair products that suit diverse customer requirements. In addition to provide customers with a wide range of quality products, the hair product retailer strives to offer competitive prices as well. Therefore, buyers can secure the hair products suiting their requirements by paying factory prices, which are easy on the pocket.
Providing a brief insight into Keroser, one of its sales executives recently stated, "With over ten years of experience in the hairdressing industry, we produce quality hair systems in our state of the art production facility in Guangzhou, China. We sell virgin human hair products at factory price all over the world, which offer numerous benefits like increased hair density and liberty to change hairstyles to the wearer. Our range of hair extensions, lace closures, and lace frontals made of superior Swiss lace and hair are suitable for every head. They can easily last for two years or even more, provided users maintain them properly."
Keroser rolls out four types of hair extensions, namely Brazilian hair, Malaysian hair, Indian hair, and Peruvian hair. Available in straight, wavy, and curly textures, the Brazilian hair extensions are renowned for their shiny appearance. Made of soft, thick, and durable hair, they are easy to maintain as well. Malaysian hair wigs that Keroser offers are in high demand, as they can maintain curly and wavy hairstyles for long without any hair styling product. Moreover, the shiny, silky, non-frizzy, and smooth Malaysian hair looks gorgeous. Available in darker shades and blending well with African- American hair, they suit a plethora of styles.
The sales executive further added, "The Peruvian hair extensions that we offer are made of thick and coarse hair compared to the Brazilian and Indian hair. These extensions are durable so buyers can curl or style them as many times as they want. In addition, Peruvian hair extensions on offer go well with normal African-American and medium Caucasian hair textures. Coming to the Indian hair extensions that we offer, they are easy to maintain, look natural, and do not tangle. Made of lighter, easy to style and full of bounce hair, Indian hair extensions go well with different types of hair and hairstyles."
Those seeking wholesale raw Indian hair can count on Keroser for purchasing them at genuine prices. The soft, tangle free and lustrous Indian hair makes lovely wigs and extensions. Therefore, Keroser can be an ideal resource for those planning to buy Indian hair.
About Keroser
Keroser is a manufacturer and online retailer of quality hair systems, including hair extensions, lace frontals, lace closures, silk base closures, and bundles with closure. It manufactures all these products in its own manufacturing facility by following strict quality control measures and then sells them at factory prices. Therefore, those who wish to get Brazilian curly weave can count on Keroser for a rewarding buying experience.
Source :
Keroser.com