Kuntai Machinery Produces & Exports a Wide Range of Laminating Machines at Factory Cost
Kuntai Machinery is a company that manufactures a wide range of machines for industrial use. It caters to the demands of customers involved in the production process of different industries.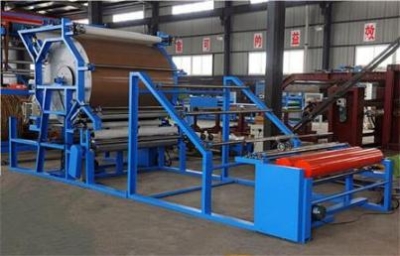 Press Release (ePRNews.com) - Yancheng City, Jiangsu Province, China - Jul 19, 2017 - Modern day living requires the assistance of various products and services at every level. Machines are needed to do jobs ranging from the most mundane to the most complex tasks. In order to be able to perform all tasks efficiently and on time, humans need machines. Industries are able to manufacture machines in bulk quantities so as to cater to the demands of the vast population.
Kuntai Machinery is a company based in China. It offers a wide range of machines that are used in the production process in various industries. They use quality raw materials to build the machines. This is done to ensure that the products manufactured by the company are efficient and yield good results. The company has gained a reputation for being able to deliver quality services to its large number of customers belonging to different countries around the world.
The company manufactures shoe material laminating machine. It is used to gluing material and laminating it with other materials. It is suited to be used on cloth, plastic, non woven material, sponge, leather, synthetic leather, etc. These machines are used for shoe making, cloth, luggage, interior decoration, toy, car interiors and other such industries. It has an improved drying effect due to the close contact between the material and the drying cylinder. It is equipped with a high quality heat resistant net belt. It has two set of heating equipment to reduce energy consumption and the cost incurred.
Kuntai Machinery also offers EVA PBC fabric laminating machine. The product is suitable for products that require water based glue. It has a vertical structure. It is also equipped with high quality heat resistant material. It is designed to make the product soft, washable and to strengthen adhesive fastness after the product has been laminated. The surface of the drying cylinder is Teflon coated to avoid glue. It is controlled by a hand wheel controlled clamp roller. The product is designed to have a long service life with low cost of maintenance.
The company also produces Nonwoven Lamination Machine. The machine is used to glue fabric, non-woven, film and other material. It is used in industries that deal in the manufacture of garments, shoe materials, bag/luggage sports products, medical products, equipment industries, etc. Engraved rollers in dot shape are used to spread the oil glue evenly over the surface.
The details and descriptions of all the products are available on the company's website. Customers can contact the company's representatives in case of any doubts.
About Kuntai Machinery: 
Kuntai Machinery is a company that produces a range of machines used for industrial purposes. To know more please visit their official website.
For Media Contact:
Person Name: Job.Lu
Company: Kuntai Machinery
Phone: +86 18261228899
Email: info@kuntai-group.com
Website: http://www.kuntai-group.com