KWC Dental: A Team of Kitchener-based Dental Health Professionals
KWC Dental is a team of dental health professionals based in Kitchener whose priority is to ensure comfort and improve the oral health of their patients.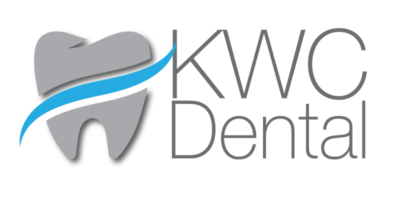 Press Release (ePRNews.com) - Waterloo, ON - Mar 14, 2021 - KWC Dental is a team of dental health professionals that are committed and dedicated to providing patients with the best preventative dental care. Their priority is to ensure patients' comfort and to improve their oral health. Their hygienists clean and examine teeth, look out for signs of damage, and check for gingivitis and other diseases in order to treat them as early as possible. At KWC Dental, they also emphasize the booking of regular cleaning appointments as this is vital to oral health. During a patient's visit to KWC Dental, they are also educated on how to improve and maintain oral health.
In response to a query about their services, the spokesperson of KWC Dental commented, "We always encourage patients who are coming on their first visit to arrive at least 15 minutes ahead of the scheduled time. This is to enable them fill out preliminary paperwork and check in.
The first visit usually consists of a consultation, check-up, and x-rays (if needed). We also recommend booking a 'New Patient Exam', which is an hour and a half long appointment where patients' teeth are cleaned and polished by a hygienist, x-rays are taken, and includes a thorough oral examination by the dentist at the end. The dentist will then explain the diagnosis and treatment options, and recommend the next steps. Patients are also to bring along any dental x-rays taken within the past six months – electronic copies only, insurance information, a list of medications they have taken and IFHP papers (refugees)."
At KWC Dental, they are committed to ensuring their patients receive the highest quality service. This includes educating their patients which is key to the timely treatment of oral health issues. They offer preventative services, which include but are not limited to recall exams, cleanings, and root planning and extraction of impacted teeth. KWC Dental's basic services include fillings, oral surgery, endodontics, and periodontics. Thus, people who would like to visit dentists in Kitchener for any oral problems they might have can reach out to KWC Dental.
The spokesperson of KWC Dental further commented, "Our patients are always informed about the importance of regular cleaning appointments which will help them maintain good oral health. Our hygienist not only clean and examine teeth, gums, and tongues but they also lookout for signs of inflammation or abnormalities that could be harmful. Oral hygiene appointments can aid in the prevention of tooth loss and oral disease. We also recommend taking x-rays when necessary to find cavities in their teeth, determine their bone levels and to find any signs of infection."
KWC Dental is a trusted place for anyone who is on the lookout to find the best dentist in Kitchener-Waterloo. Their team of professional dentists have years of experience practicing their skills and the art of dentistry. They emphasize that a patient's smile is not just of immense value for the way they look and feel, but it is also an integral part of their overall health.
About KWC Dental:
KWC Dental is a team of dental health professionals based in Kitchener and they provide oral health services including general dentistry, teeth whitening, oral surgery, Invisalign, sleep apnea treatment, implants, bridges, and much more. If you need a dentist in Kitchener, feel free to book an appointment with KWC Dental.
Contact Information:
KWC Dental Group
Bridgeport weber dental
70, Bridgeport rd east unit 10,
Waterloo, ON N2J 2J9
Phone: (519) 885-7272
Email: bridgeportweber@kwcdental.com
Uptown Dental
75, King Street South Unit 28A,
Waterloo, ON N2J 1P2
Phone: (519) 747-2727
Email: uptown@kwcdental.com
Franklin Dental
800, Franklin Blvd Unit, 10,
Cambridge, ON NIR 7Z1
Phone: (519) 624-8880
Email: franklin@kwcdental.com
Web: https://www.kwcdental.com/
Source :
KWC Dental Group