KWC Dental's provides Top-quality Dental Care for Improved Oral Health in Waterloo
KWC Dental offers the best dental services to be at top form in one's oral health in Waterloo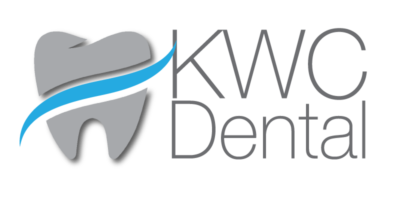 Press Release (ePRNews.com) - Waterloo, ON - Aug 24, 2020 - Every human being desires sound health, as getting sick could hinder people from being as effective as they could ever be. As important as the overall health of all body parts is, one's oral health is equally important for a smooth ride through life. When people are faced with whatever challenges that pose a threat to their oral health, consulting professional dentists that could help address such challenges, is a necessity for a return to full form and total recovery. In Waterloo, Canada, KWC Dental is the best dental clinic that addresses the oral challenges faced by people in everyday life.
Answering a query, KWC Dental's spokesperson commented, "If you are looking for the best dentistry clinic that pays attention to details, and strives earnestly to improve your oral health, and return you back to full form, then you should consult us!. At KWC Dental, we are totally committed to excellence, and as dental health professionals, your oral health is our priority, because that is the exact reason why we opened shop in the first place. Having proudly served Kitchener, Waterloo, and Cambridge for more than 18 years, our team is dedicated to offering top quality dental care, which makes you smile for joy as broadly as you can!"
The expertise of KWC Dental is top-notch, and their efforts in the provision of quality dental care means that they employ the patient-first approach to the field of dentistry. The particular oral health needs of patients are factored in during treatments, and efforts are put in place to return the brightest smiles to the mouths of their patients. At KWC Dental their oral health services include, but not limited to general dentistry, teeth whitening, oral surgery, Invisalign, sleep apnea treatment, implants and bridges. For the Best Dentistry Clinic in Waterloo, patients should consult KWC Dental for their professional services.
The spokesperson further added, "With our friendly, deeply knowledgeable, and professional Kitchener Waterloo dentists, patients can be rest assured of receiving the highest quality service they can ever hope to get. We strive to make sure that you get the most gleaming smile ever, as we understand fully well that without your oral health being in full form, it might be far-fetched for you to get that beautiful smile you need to get on with each day. Therefore, if you or any member of your immediate family encounters any oral health challenges, no matter how significant or trivial, do not hesitate from booking your appointment with us today! We will help to bring you back to top form!"
People who are thinking of how to Find Dentists in Kitchener should look no further, as KWC Dental are experts in offering quality backed dental services to patients. As a rule, their dentists also believe in the need of raising awareness and running advocacies to their patients, in a bid to make them aware of primitive oral health issues, and the recommended courses of treatment that would help to address it.
About KWC Dental:
KWC Dental is a group of dental health professionals, offering the best dental services in the Waterloo region. Patients on the lookout for the Best Kitchener Waterloo Dentists can book appointments with KWC Dental.
Source :
KWC Dental